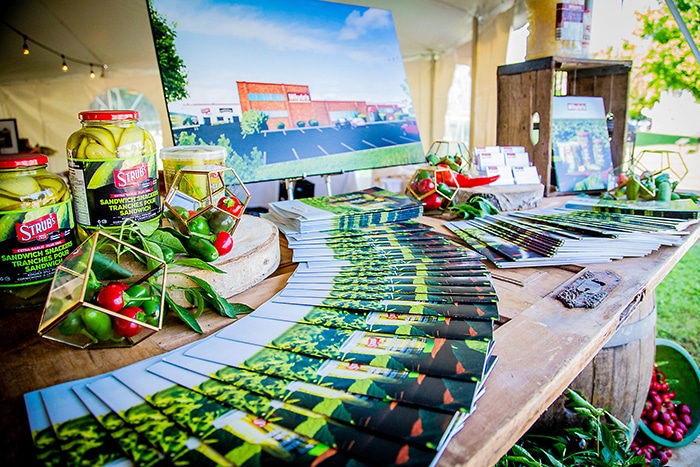 Whyte's Foods Inc. is hosting a two-day job fair on May 20 from 1 p.m. to 5 p.m., and also on May 21 from noon until 7 p.m.
The event will be located at Whyte's new facility at 6800 Baseline Rd. in Wallaceburg.
"Our two-day job fair will start on a holiday to allow people that are busy during regular week to have the opportunity to apply,'' said Karine Leclerc, HR Director at Whyte's Foods Inc., via a press release.
Whyte's Foods, famous for Strub's pickles, has been in operation under the same ownership for more than 43 years and is now opening a new manufacturing facility.
Whyte's will be hiring in two phases as they prepare to ramp up production for its year-round food processing facility. Phase one will be to hire for positions staring in June and July, and phase two will be looking at employment in the fall for the full launch of operations.
"We welcome anyone looking to apply for positions for either phase to attend the job fair and come out to meet our hiring team," said Leclerc. "Make sure you bring your resume as there will be potential interviews on-site."
There is a wide range of permanent positions available.
This job fair is part of the commitment Whyte's made to the area last August when officials announced its $16.5-million investment in to the Wallaceburg facility. Nearly 100 new jobs will be created, including a few specialized Jobs.
"We have been meeting with Whyte's on a regular basis and are excited that they are right on track to get phase one rolling," said Kim Cooper, Economic Development Officer with Chatham-Kent Economic Development. "Whyte's is a quality company with a great tradition of strong corporate values and caring for their employees. Their launch in Wallaceburg is an excellent opportunity for the community."
For more information about Whyte's, visit the website at www.whytes.ca.