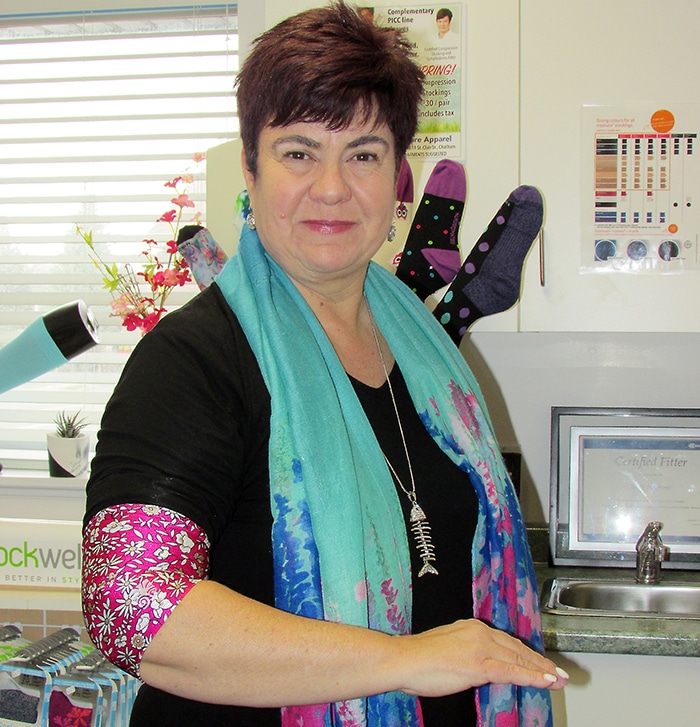 Barb Pelgrim of Barb's Healthcare Apparel in Chatham is making giving back to the community a year-round event.
A certified compression stocking and lymphedema fitter, Pelgrim works with many cancer patients and to help them out, she is giving away free PICC line covers called Sleek Sleeves to help them look good and feel good.
The local business owner is also giving complimentary pure olive oil soap to patients. The soap helps with dry, sensitive skin from chemo treatments.
Pelgrim can be reached by appointment at 519-351-1612.
Comments
comments