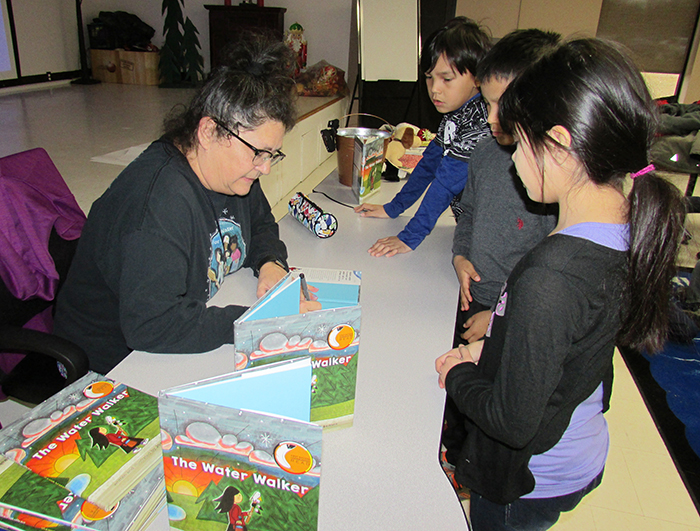 Grade 3 students on Walpole Island had the opportunity to learn from Indigenous author Joanne Robertson as she read her latest book, The Water Walker, to students at the Bkejwanong First Nations Library recently.
"The Water Walker is the story of a determined Ojibwe Grandmother (Nokomis) Josephine Mandamin and her great love for Nibi (water). Nokomis walks to raise awareness of the need to protect Nibi for future generations, and for all life on the planet. She, along with other women, men, and youth, have walked around all the Great Lakes from the four salt waters, or oceans, to Lake Superior. The walks are full of challenges, and by her example, Josephine challenges us all to take up our responsibility to protect our water, the giver of life, and to protect our planet for all generations," according to the book promo.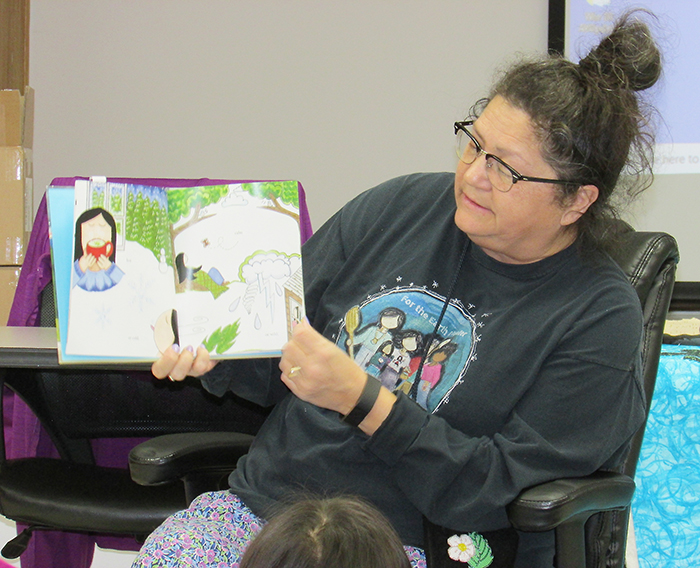 The book and illustrations by Robertson, who is from Whitefish First Nation north of Sault Saint Marie, is based on the true story of Mandamin and how she began the Mother Earth Water Walks in 2003. The purpose of the walks is to draw attention to and create awareness of the importance of the water.
"The Water Walkers have walked over six million steps," Robertson explained to the students. "I was able to participate in the walk in 2017 to raise awareness. We think we have a lot of water to drink; we live on the Great Lakes, but only a small amount of fresh water is available for us, the animals and all of nature to drink."
Robertson gave an example of one birch tree, which needs the equivalent of two bathtubs full of water each day to thrive.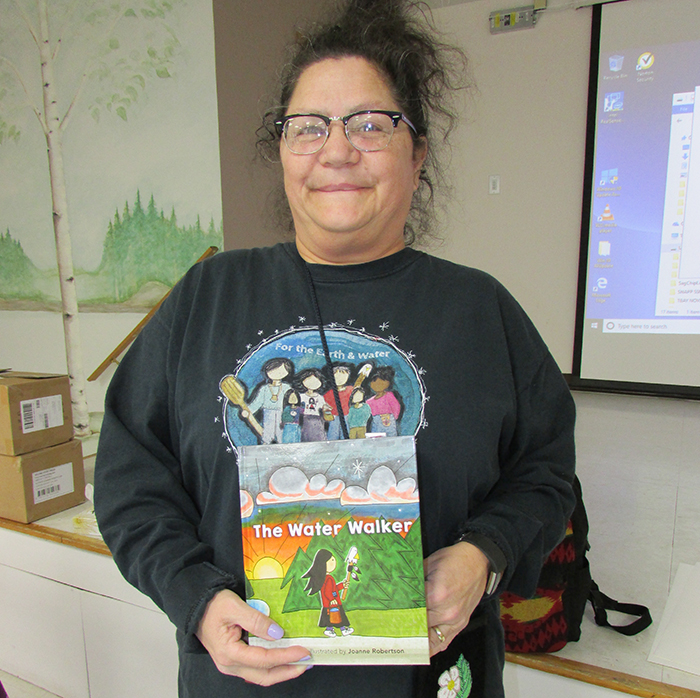 The author read her story to the students and then showed where the water walkers go and how far. She also showed them the pail they carry with them to represent Nibi on their long journey each year.
Librarian Linda Klassens ordered a book for each student to take home with them, signed by Robertson, and said she was very pleased Robertson was able to make the trip and speak to the students about the importance of clean drinking water.
Robertson is AnishinaabeKwe and a member of Atikameksheng Anishnawbek. She received her Fine Arts degree from Algoma University and Shingwauk Kinoomaage Gamig and is the founder of the Empty Glass for Water campaign to bring attention to the drinking water crisis in Indigenous communities across Canada. She produced a film about the water crisis called "Glass Action." Today she works as a research assistant at the Shingwauk Residential Schools Centre and continues to support the water walks through live GPS spotting to make sure the water is safe.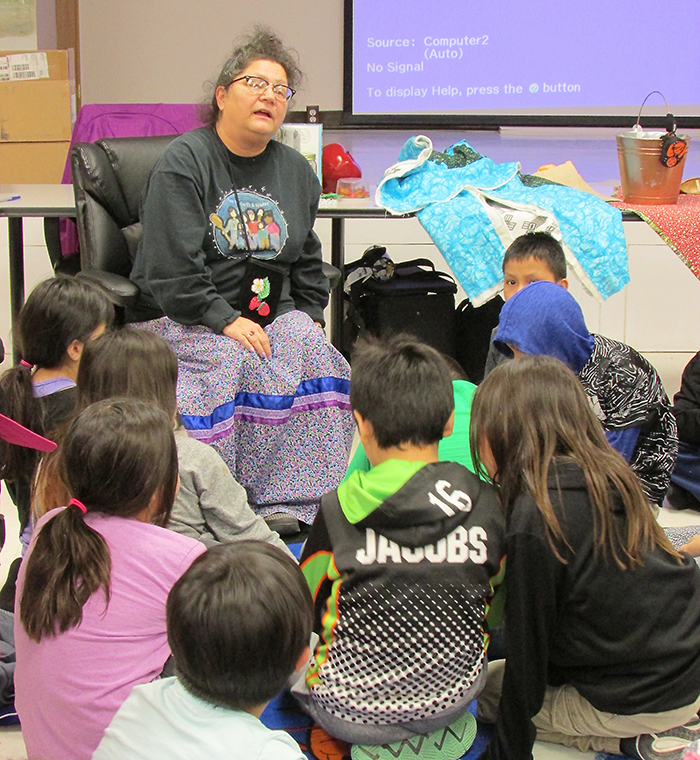 Comments
comments