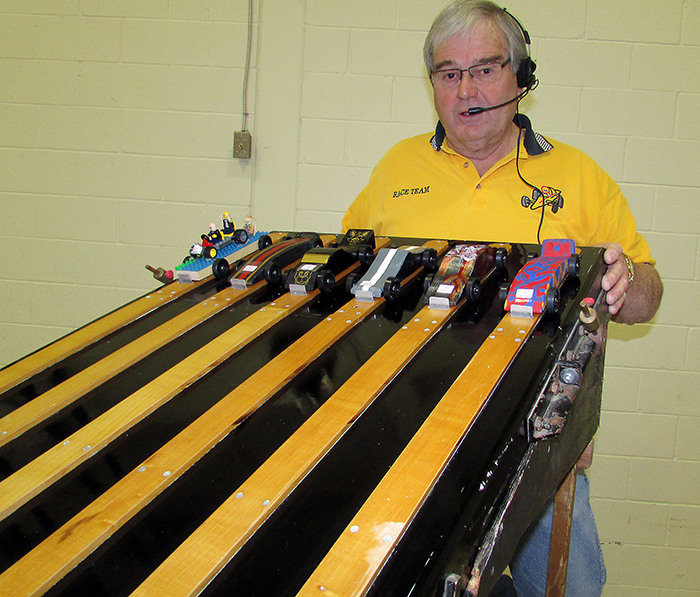 Volunteer Alex McHardy releases a heat of Kub Kars Saturday morning at the WISH Centre during the 2019 Charron Transport Kub Kar Rally.
Participants opted for a mix of aerodynamics and decorations, as there were awards for speed and appearance.
Ian Thompson of Ridgetown had the fastest Kub Kar, while Heather MacPhee of Chatham won for originality, Jack Wilson of Wabash had the best finish, and Bridget Light of Chatham sported the best design, according to the judges. Brady Sosnowski earned the Dead Last & had a Blast award.