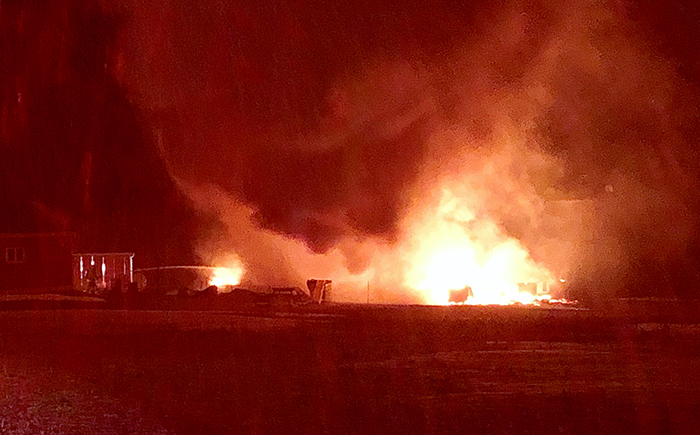 Firefighters from Blenheim and Ridgetown battled a barn fire on the weekend.
But it was more a matter of keeping the flames from spreading to a nearby house, workshop and garage than saving the barn.
The firefighters arrived shortly after midnight early Sunday to the Front Line property to find the barn collapsed and engulfed in flames.
There were no injuries and the animals that were housed in the barn escaped the fire.
Estimated loss is $50,000.
The fire has been ruled accidental.
Comments
comments