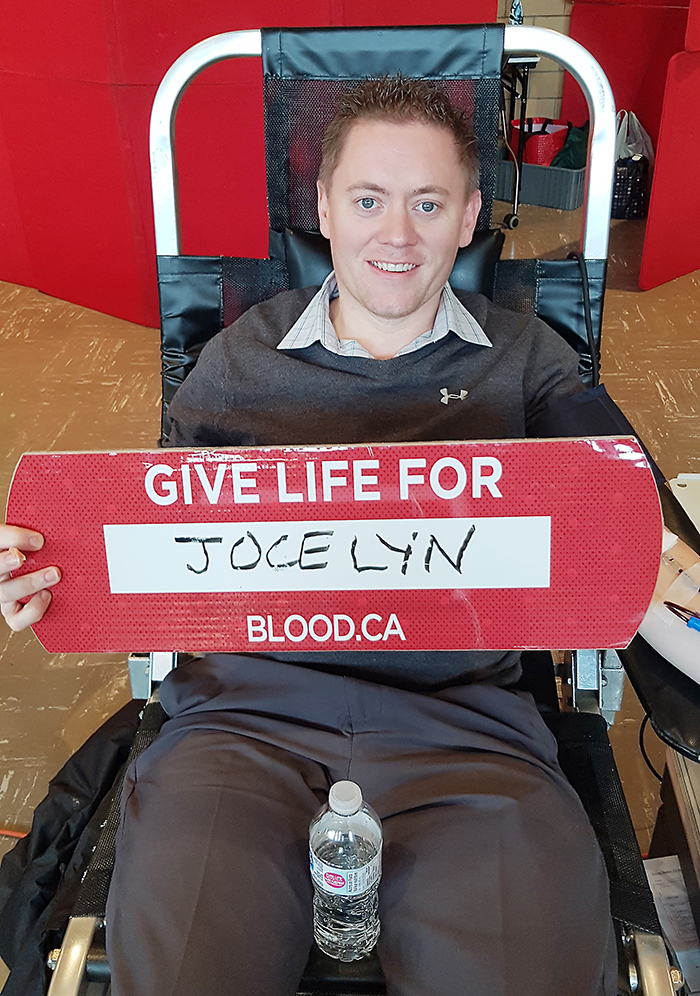 Hundreds of people took part in the recent blood donor clinic at the Spirit and Life Centre, some with an added incentive: Jocelyn McGlynn.
The Chatham native and student at Western University has acute myeloid leukemia. She needs a stem cell transplant.
The Jan. 7 blood donor clinic served as a place to register as a stem cell donor for people between the ages of 17 and 35.
Neither of McGlynn's willing brothers are a perfect match, so McGlynn's family hopes the public will yield a match.
Local businessman Chris Oveka attended the clinic, to give blood and register as a stem cell donor.
"I'm a blood donor, but I rarely go," he said. "This was more to help out someone in the community who needs it. I don't know her (McGlynn) personally, but I know a couple of her family members."
He said giving blood and registering as a stem cell donor didn't cost him anything.
Oveka said he wasn't the only one seeking to help McGlynn, as the clinic was "packed."
Registering to be a stem cell donor was easy, he added, and the swabbing process, in four corners of the mouth, was a simple affair.
This was the first of three swab clinics for McGlynn.
For more information on stem cell donating, visit https://blood.ca/en/stem-cells/donating-stem-cells.