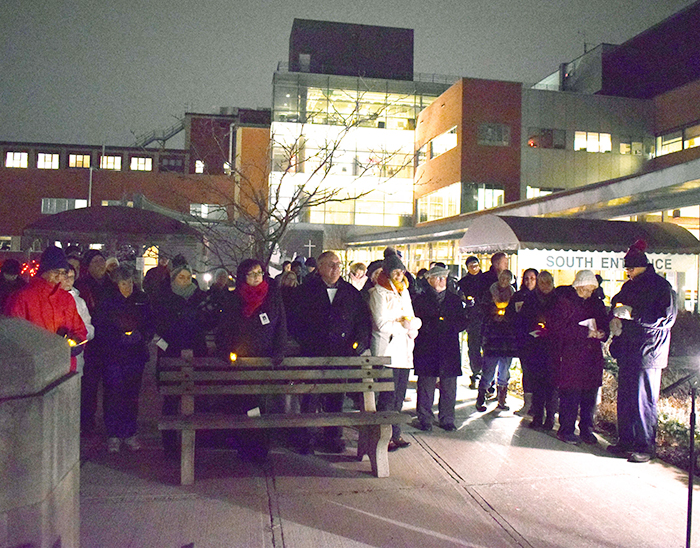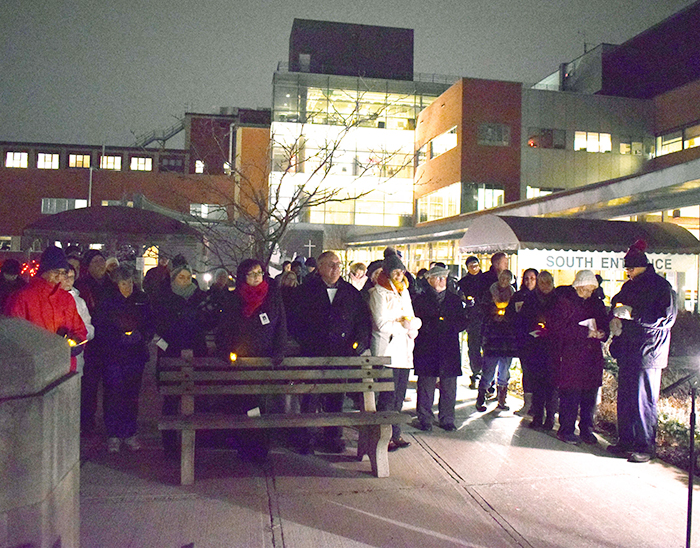 The Foundation of Chatham-Kent Health Alliance Christmas Wish Tree lighting ceremonies took place recently at the Wallaceburg and Chatham sites of Chatham-Kent Health Alliance (CKHA).
During the Christmas Wish Tree appeal, members of the community publicly honour family members and friends by making a donation to illuminate one of three different coloured tree lights in support of their local hospital. This year's appeal and event highlighted the importance of heart health, and all funds raised are being directed toward the purchase of equipment that helps lessen the impact of heart-related ailments in Chatham-Kent.
Two Christmas Wish Tree lighting events took place this year for the first time. The first was at the CKHA Chatham site on Dec. 10, with another at the CKHA Wallaceburg site on Dec. 13. The Wallaceburg event also featured a popular horse and wagon ride, which took attendees around the neighbourhood in the tradition of holiday events from the past.
"On behalf of the Foundation of CKHA, I would like to thank the residents of Chatham-Kent for their generous contributions to this year's Christmas Wish Tree Appeal, and for attending these events in such high numbers this week," said Mary Lou Crowley, Executive Director, Foundation of CKHA, in a media release. "Every gift made to this year's appeal has brought us one step closer to bringing new much needed heart-related equipment to CKHA, and we couldn't be more grateful to everyone who participated this year, either by donating, coming to the event, or both."
Both events also featured a candle lighting ceremony in addition to the lighting of the tree. The ritual of lighting a candle to pay tribute to a life that has passed has long been a part of Christmas tradition.
Fundraising for the Christmas Wish Tree is still ongoing and donations can be made until Jan. 31 by visiting www.foundationckha.com, calling 519-436-2538, or by dropping by the Foundation of CKHA office at 9 Ursuline Ave. in Chatham. The Foundation offices will be open throughout the holidays, with the exception of Christmas Day, Boxing Day and New Year's Day.
Comments
comments