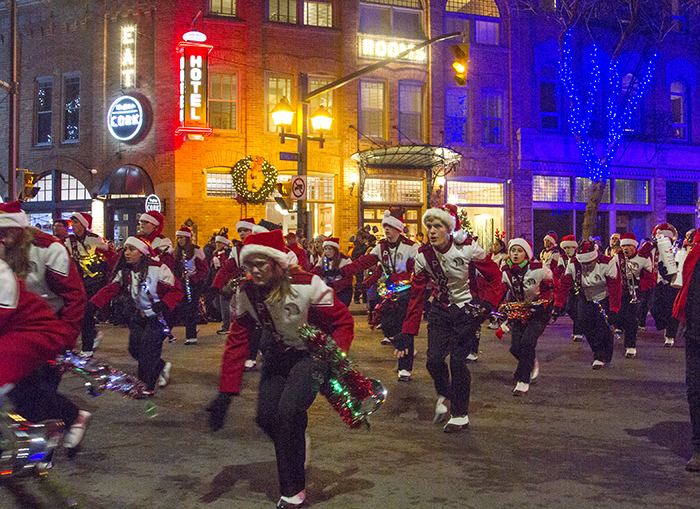 Members of the Port Huron Big Red Marching Band perform as part of the Chatham Santa Claus Parade Friday night on King Street.
Thousands of people lined up to watch the parade.
Mr. and Mrs. Claus made an appearance at the end of the procession, following lots of colourful floats decorated by local businesses and organizations.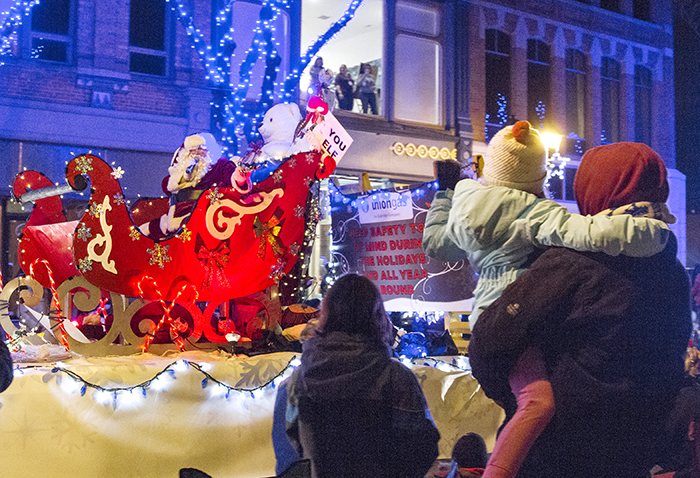 Below, The Chatham Santa Claus Parade makes its way through the downtown core on Friday as onlookers stand by and wave.