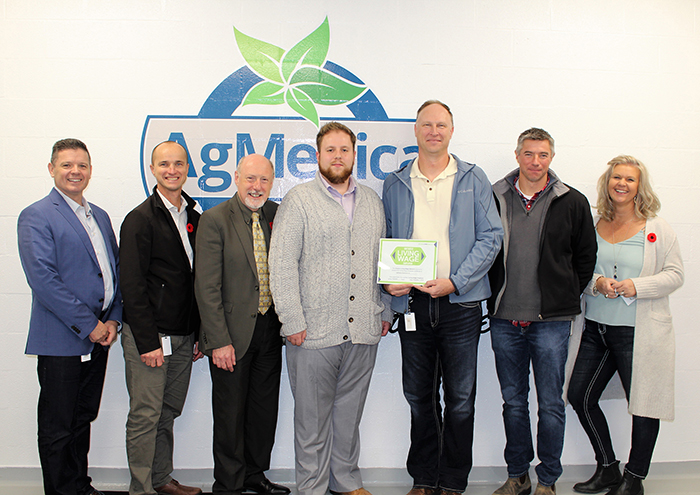 With Living Wage Week completed recently, the Chatham-Kent Prosperity Roundtable has released the new living wage for Chatham-Kent, and has reaffirmed the benefits of a living wage for employers in our community.
Recently, the Ontario Living Wage Network (OLWN) released new living wages for various communities across the province, including Chatham-Kent. The Prosperity Roundtable worked closely with the OLWN to recalculate the living wage for Chatham-Kent. The new living wage is $16.33. This is a 2.9 per cent increase from the previously calculated living wage of $15.86 in 2014.
According to the Roundtable committee, the living wage is not the same as the minimum wage. The living wage is the amount people must earn to cover the actual cost of living and participate in their community. The living wage draws on community-specific data to determine the expenses of a family with two working adults, a child in school, and a child in full-time daycare. The living wage includes the cost of housing, food, clothing, childcare, transportation, insurance, communication, recreation, and a modest vacation.
The Prosperity Roundtable recently recognized AgMedica Bioscience Inc. as a living wage employer in Chatham-Kent. AgMedica is a licensed producer focused on the cultivation of quality, consistent medical cannabis used in cannabinoid therapies.
"AgMedica Bioscience Inc. is becoming a transformational leader in our community. They are the first licensed producer in Chatham-Kent to register as a living wage employer, and they are registered as a champion, the highest attainable level as a living wage employer," Phillip Mock, Prosperity Roundtable Project Co-ordinator, said in a media release.
Mock explained that while the new living wage is higher, it is not possible to compare the new wage with previously calculated wages.
"A very different methodology was used in 2014 to calculate the living wage. More importantly, the methodology was unique to Chatham-Kent, leaving little room to compare living wages between communities. The 2018 calculations were completed with a new standardized methodology produced by the Canadian Centre for Policy Alternatives. This new methodology provides more accurate results, and allows for comparisons between communities" he said.
With rising costs of living, Mock expressed concern for the growing gap between the minimum wage and the living wage for Chatham-Kent.
"We are seeing more and more people working for low wages, struggling to make ends meet. As the gap widens, especially with Bill 148 reforms and rising average market rent, we will see more people struggling to live a modest life in Chatham-Kent," he said.
Mock explained that businesses do see a return on their investment from providing a living wage to their employees.
"The living wage benefits businesses by reducing absenteeism; increasing productivity, retention, and recruitment; and increases disposable income levels for staff to spend at local businesses. Most importantly, registering as a living wage employer displays to your staff and other businesses that you are investing in and supporting the wellbeing of your staff, the growth of your business, and the prosperity of your community," he said.
Mock asks businesses who are interested in registering as a living wage employer to contact the Prosperity Roundtable and visit their website, www.prosperityroundtable.com/livingwage, for more information.