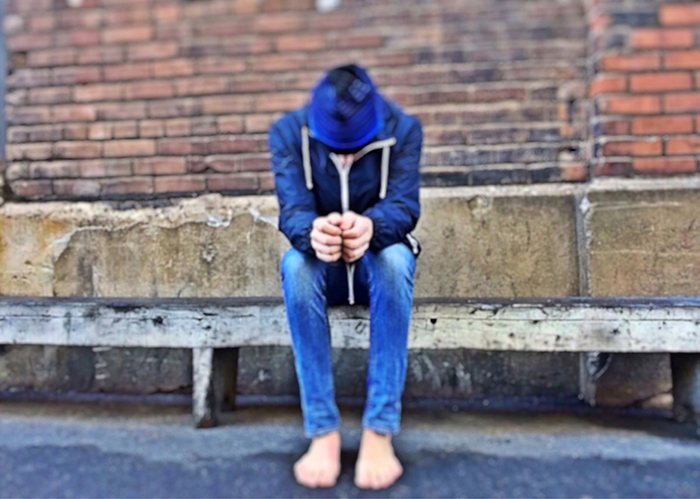 We spoke on Friday with people who have suffered through the difficulties of being homeless.
The fourth annual Boxes and Blankets fund- and awareness-raiser in front of the Downtown Chatham Centre featured about two dozen people who spent the night in cardboard boxes as their only shelter.
For several, it was an experience to which they were all too familiar.
That included Johnathan Fournier, a young man who calls Chatham-Kent home now after spending years on the streets in Toronto.
He said if he hadn't found his way here, chances are he'd have been dead by now, by his own hand.
Fournier spent many a night in shelters in Toronto, and now lives in a rooming house in Chatham.
But he recalled sleeping under a table in a Toronto hotel ballroom, shifting around to avoid being spotted when a janitor came into the room to vacuum.
In Toronto, homelessness is a visible issue. You can see people sleeping on subway grates, in Queen's Park, or in other parts of the city. Here, it was once dubbed an invisible reality. But that is no longer the case. You can spot people heading down to slip under a bridge downtown as the sun begins to set, or the periodic sign of smoke coming from a long-abandoned and in-ruins property in central Chatham.
In 2014, C-K council approved its 10-year homelessness plan. Consultant Gwen Potter-King warned council at the time action still needed to be taken to fix the invisible homelessness issue in the community.
Municipal staff at the time said prevention would trump the need for a shelter, yet here we are in 2018 and a men's shelter at Hope Haven has its eight available beds full most nights.
Who is correct?
We believe both elements are necessities. The traffic Hope Haven receives indicates the need for the shelter. Not all our homeless are couch surfers.
But all require improved support. Fournier said he loves C-K, but wishes we had better services to support the homeless, as well as people with mental health issues.
The shelter, however necessary, is a stopgap. Investment in affordable housing is what will ultimately get our homeless off the streets and into a warm place.
Comments
comments