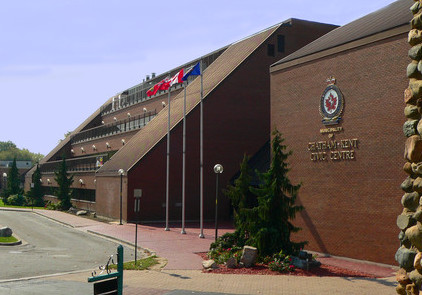 The Chatham-Kent Small Business Centre said 11 student entrepreneurs across the municipality are part of this year's Summer Company program, a program that helps young entrepreneurs learn what it takes to run a business.
This year's group features a collection of eager and talented youth from across Chatham-Kent who have worked hard to build their business plans and launch independent businesses.
The Summer Company program, which is in its 17th years and is offered in partnership with Ministry of Small Business and Entrepreneurship, allows students aged 15 through 29 to receive mentorship and hands-on training to run their own business. In addition, students in the program can receive start-up funding up to $3,000 to operate a small business.
"Helping the students by providing education and real-life experience are the most important elements of the Summer Company program," said Spencer Pray, Business Consultant, in a media release. "We want to help them apply the theory that they learn into the practical application of running their business. Success is when they walk away at the end of the program more capable and ready for the business world."
In place of a summer job, students have the opportunity to be their own boss. All that's required is a good Summer Company idea, commitment, and hard work.
One such student is Jordan Smith who is operating her business, Spotless, a boat-cleaning service located in Mitchell's Bay.
Smith has successfully launched her business and is building a steady base of clients.
"I've spent a lot of my life around boats and I saw this as a great opportunity to be my own boss. I love that I can set my work hours during the week and gain my weekends back" said Jordan. "My clients spend their weekends out on their boat having fun on the bay, and come Monday I step in with a three-part process to make sure their boat is clean and ready for their next weekend."
Comments
comments