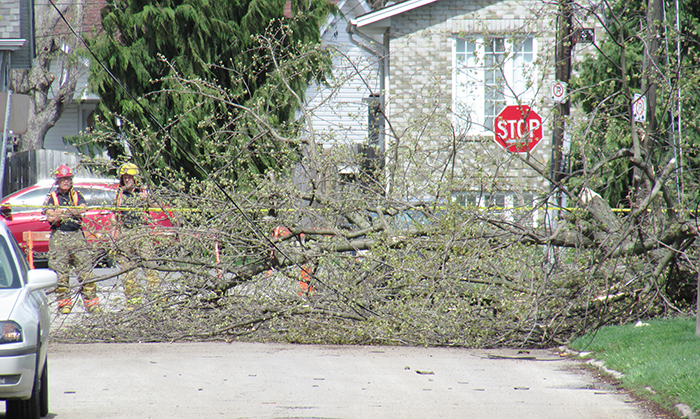 High winds knocked down trees and sent debris scattering across the municipality Friday.
Several downed trees in Chatham knocked out power to numerous neighbourhoods in South Chatham on Friday afternoon. Above, this tree took down power lines on Patteson Avenue. Emergency crews kept the public away from the wires until Entegrus crews could make repairs.
Below, this tent blew out of a yard and onto Victoria Avenue in Chatham.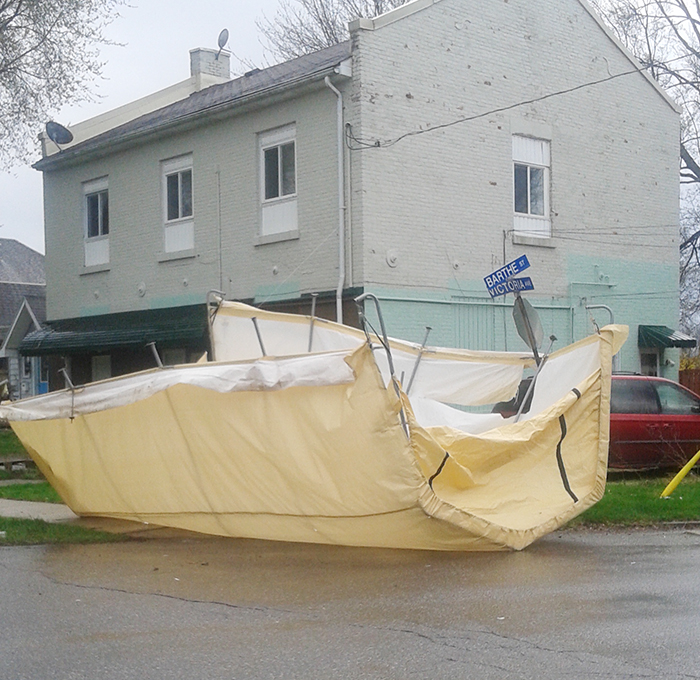 Comments
comments
« 87 illegal turns in construction zone Health hazard investigation needed »