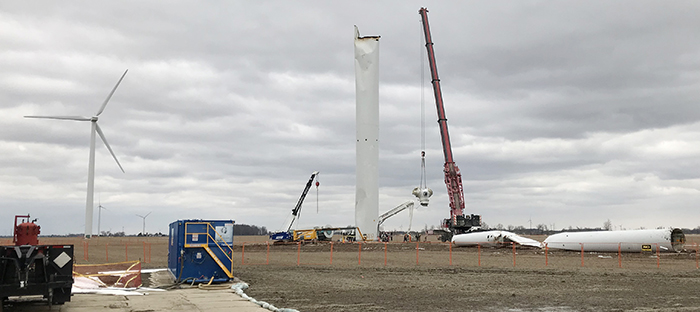 A crane moves the barrel section of a wind turbine out of the way as workers tear down the structure on 16th Line west of Blenheim on March 15.
The turbine, part of a 52-turbine farm owned by Terraform Power Inc., toppled over Jan. 19 just after midnight.
At press time, Terraform officials had not returned requests for information into the investigation that followed the turbine's collapse. Other turbines on the wind farm were spinning again, after initially being idled while Terraform crews inspected them.