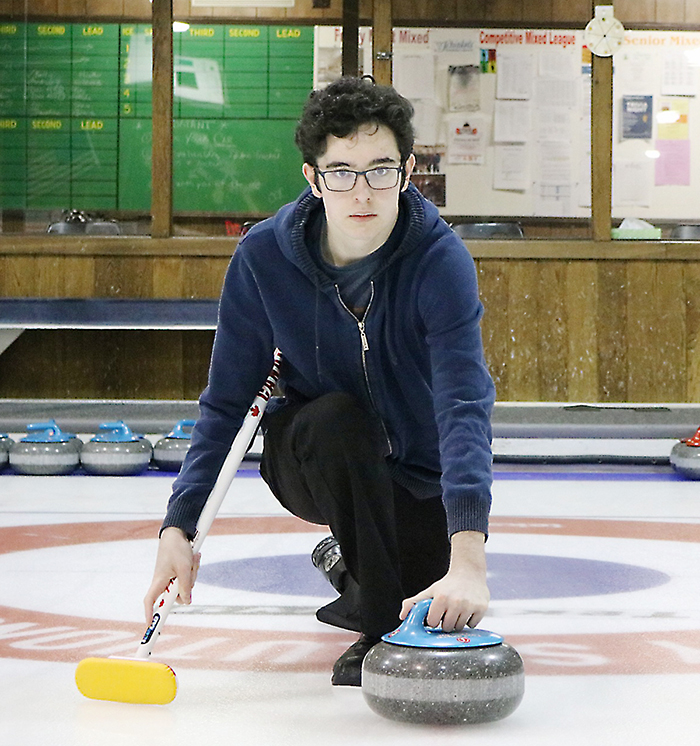 Ethan Hobbs hopes to continue his success of giving back.
The 15-year-old Chatham lad is hosting his fourth annual Toques & Mittens Bonspiel Feb. 24 at the Chatham Granite Club.
Ethan and his older brother Eric, 19, received treatment at Shriners Hospital for Children in Montreal when they were younger. Ethan was so appreciative of the help they received that he wanted to give back. He started the bonspiel and is a patient ambassador to the hospital.
"My brother and I have received outstanding care over the past years," he said. "I decided to give back to the Shriners for all the amazing things they do to help kids across Canada, the U.S. and around the world."
To date, Ethan has raised more than $12,600 for the hospital.
Ethan's mother, Judy Woodrow, said when Ethan was 10, he had problems walking to the point he reverted to crawling. The Shriners hospital helped set things right.
Eric suffered from scoliosis when he was younger.
She added that Ethan wanted to contribute to the Shriners and spread the word of the work the hospitals do for children.
"He thought it (the bonspiel) was a great way to give back to a hospital that did some great things for them," she said.
As for choosing curling as the focal point of the fundraiser, she said it was a no brainer.
"He started curling at nine and fell in love with the sport. He felt it was a sport anyone with any ability and of any age can do," she said. "Whether you are nine or 99, you can do it."
As a result, Toques & Mittens is open to all ages and all abilities.
"We've had kids as young as seven curl in the bonspiel and have had people in their late 70s curl as well," Woodrow said.
Participants will play two six-end games, receive a light lunch and dinner. There will also be meat prizes and a silent auction.
Registration, which closes the week before the event, is $55 per person or $220 per team.
For tickets and for more information, contact Woodrow at 519-365-1939 or je1e2@yahoo.ca.
Comments
comments