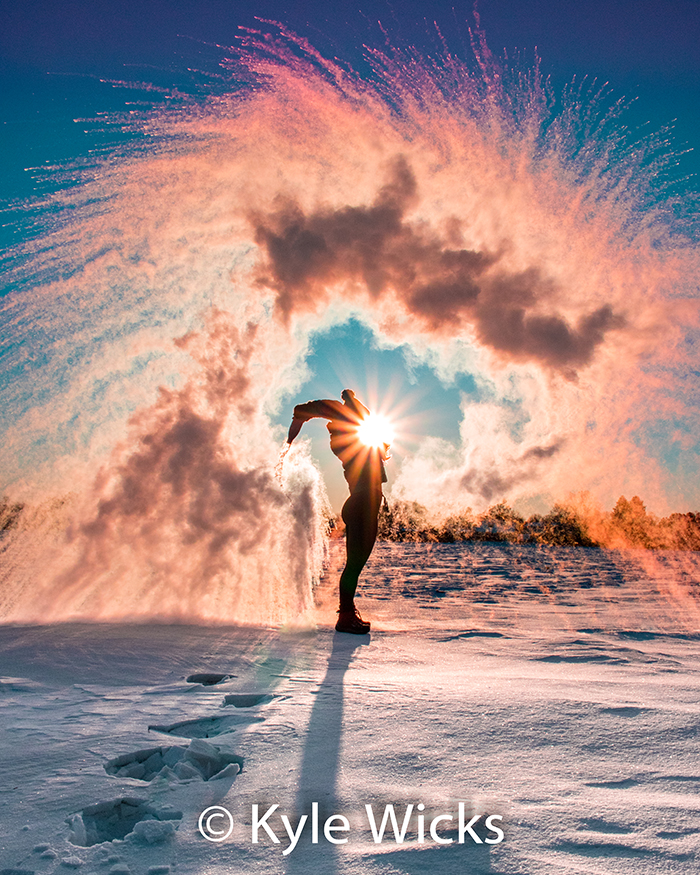 You saw the photo. Now meet the photographer.
In the Jan. 11 Chatham Voice, we showcased a photo of a very cold, but very beautiful sunset over an icy Lake Erie, shot by budding local photographer Kyle Wicks.
Taking a look at this young man's portfolio, you'd be hard pressed to believe he's only been shooting pictures for a little over two years.
But Wicks, 24, said he simply discovered one passion, while enjoying another – the outdoors.
And that has got him noticed. Aside from being published in The Voice, Wicks' images have graced Canadian Geographic magazine, Ontario Tourism, as well as The Weather Network.
"I have a huge passion for photography, and a passion for the outdoors, wildlife and adventure," Wicks said. "I picked up a Go Pro (camera) maybe two years ago and that kind of fuelled it more. I like to get out there to cool places and create some cool stuff."
Some of that "cool stuff" included taking photos high atop the crane above the Boardwalk on the Thames condo project in downtown Chatham. In early 2016, Wicks and two others got into the construction site and clambered up the crane to capture stunning night photos of Chatham from a vantage point never before seen.
The trio could have been charged with trespassing, but no charges were laid.
"Just knowing that being able to go up there and capture Chatham as it has never been seen before, and just to see it with my own eyes as well," Wicks explained of the motivation. "I initially wasn't going to post anything online, just because I knew I'd get into some trouble. But it worked out."
He added he hasn't done anything like it since.
About a year ago, Wicks added a DSLR camera to his rapport. Go Pro cameras are wearable, durable and waterproof, but a DSLR offers greater versatility in terms of pure photography.
Almost all of Wicks' work is done outside, which is his natural habitat, so to speak.
"It all began with loving the outdoors and being outside. I used to hunt and fish as a kid," he said.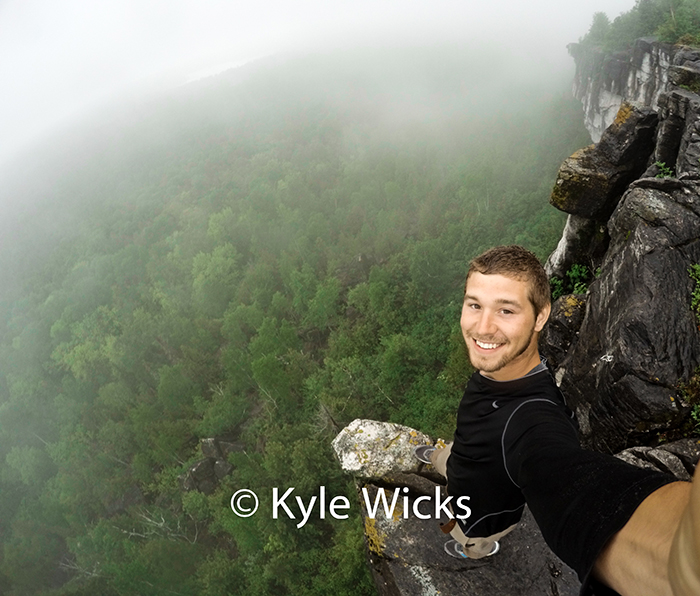 He also used to golf. A lot.
"I've played a lot of competitive golf. I travelled to Scotland with Team Canada back in 2012," he said.
In fact, he still plays, and has parlayed his love of the links into a job as a grounds crew member for the Links of Kent Golf Club in Chatham.
That means early starts to his day, which also means he's done early, leaving him time to follow his passion for photography.
Through it all, Wicks said he didn't take any classes on photography.
"I have no formal education in photography. I'm self taught," he said. "That means a lot of trial and error. Online research has helped a lot."
Looking at Wicks' work, one can see he has a knack for it, in terms of subject matter, framing and imagery.
"At the end of the day, it's your style and eye that set you apart. You take a photo, but when you are processing and editing, you are able to make it more of your own," he said.
Learning how to use photo-editing software was a steep learning curve, Wicks admitted.
"Now, I've just got to push myself with the post processing. But I don't do too much to my photos. Most of my material is all natural," he said.
His passion for shooting has him seeking to capture on camera what his eyes have seen over the years in the great outdoors.
"One of my big goals and dreams for photography was to witness the Northern Lights and make it to the mountains. I was able to do both," he said.
A trip to Algonquin Park in Central Ontario in late spring delivered his Northern Lights.
"I was photographing stars out on the lake. I noticed an unreal light show of the Northern Lights," he said.
This past fall, he was able to travel to Banff National Park and photograph the Rockies.
As stunning as many of his photos out west are, his work here keeps getting him noticed as well. Take last week's front-page photo for example.
It also showcases the extremes Wicks will go to in capturing his images.
"I went out quite a bit in the extreme cold. My camera held up well, but it definitely drains the battery, and my fingers were pretty cold," he said.
As for shooting at Erieau in the middle of winter, it just seemed like the place to go.
"It's pretty popular locally," he said of Erieau. "I thought it would be really cool with the ice. I didn't think anyone else would be out there."
Who else ventures out onto the open ice in the howling winds while the rest of us huddle indoors?
Wicks hopes to continue to hone his hobby, all while pursuing his passion for travel and the outdoors.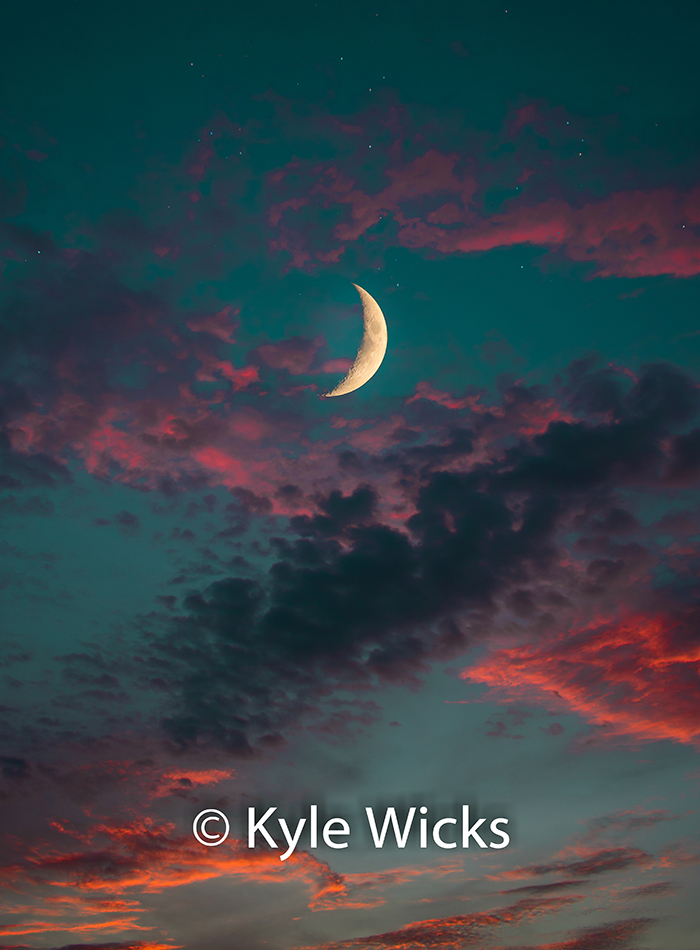 "I just hope to visit as many places as I can and I hope to keep travelling as much as I can," he said. "I've been able to have my work noticed. It would be nice to shoot for someone, but right now I hope it takes me to see the world."
To view more of Wicks' work, check out our online photo gallery at chathamvoice.com, or visit his website at kylewicks93.wixsite.com/kylewicksphotography
Comments
comments