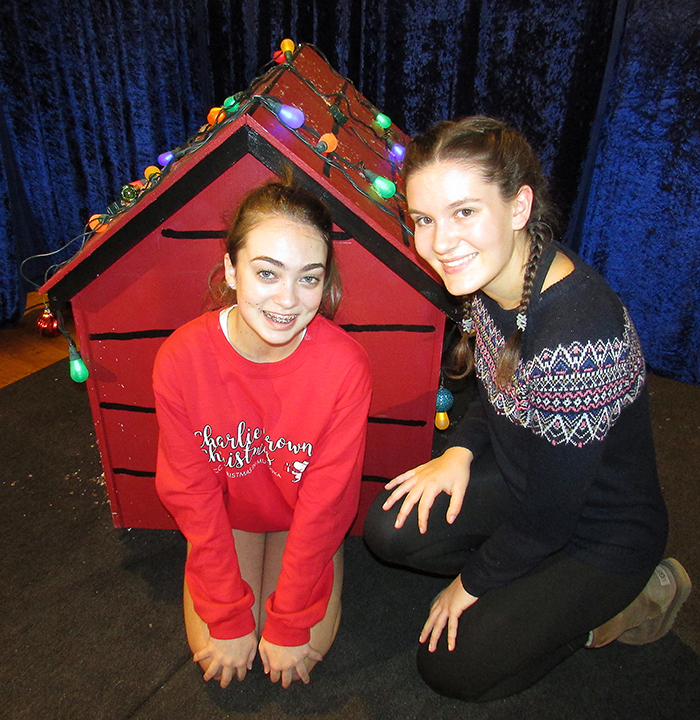 The Armoury of Chatham was bursting at the seams with Christmas spirit this past week during the weeklong Christmas in Muskoka event, and organizers couldn't be more pleased.
Co-chairs Gerri Brown and Shawn Moynihan, retired principals, were thrilled with the turnout and the support from donors, both of which just keep growing since Christmas in Muskoka first started seven years ago.
"We've had about 1,500 primary students in this week for the play, for crafts, for face painting – that's been fantastic. Our seniors' afternoon was about 400 people. It was wall-to-wall people which was outstanding and our preview party set a new record with about 500 people and we've sold thousands of raffle tickets," Moynihan said during the McDonald's Breakfast with Santa event on Saturday.
He added that Community Night on Friday this year was also a huge success with hundreds of canned good donated as an entrance fee, filling a canoe three times over.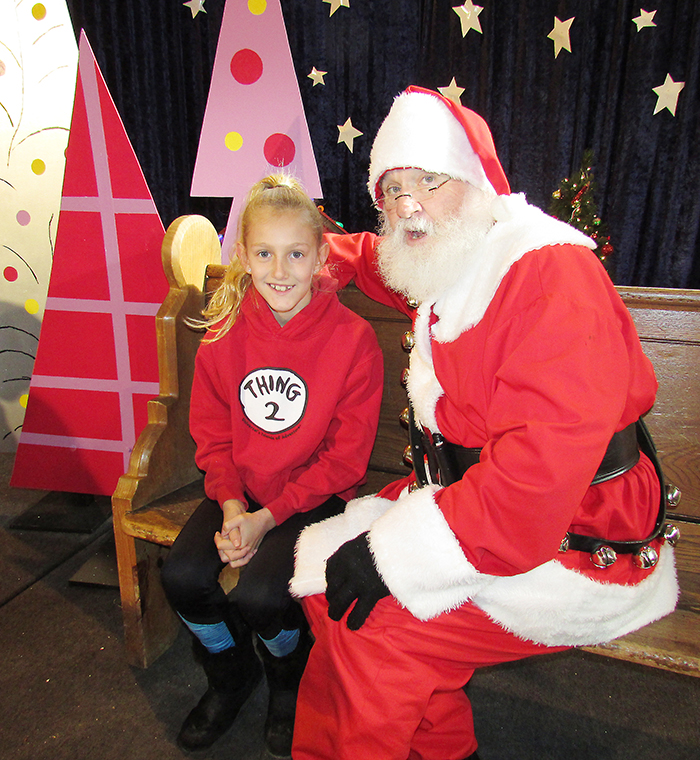 There were 34 trees done up this year by schools, businesses and community organizations in themes like Marvel comics, Barbie and old-fashioned Christmas. Event goers pay for ballots to put in the box beside their favourite tree and have a chance to win it.
The event is a fundraiser to help Grade 7 Catholic students go to leadership camp.
"In May, all our Grade 7s and about 120 students leaders from Ursuline College will go down to Muskoka Woods camp for four days and three nights. It costs a little over $400 per student and this event will go towards paying for some of that. It'll cut their costs in half and makes it much easier on our schools," Moynihan explained.
It takes hundreds of volunteers to put on an event of this size, Moynihan said, and many retired principals help fill in the ranks, along with high school leaders.
The Armoury facility is donated by Four Diamond Catering, and the Machado family, along with Matt Hawrlick and TekSavvy, brings in 15 face painters for every event.
McDonald's sells tickets for the breakfast for $10 and Moynihan said they donate every cent of that back to Christmas in Muskoka. Heuvelman's also did a Drive Event for the fundraiser and kicked them off with a $6,900 cheque.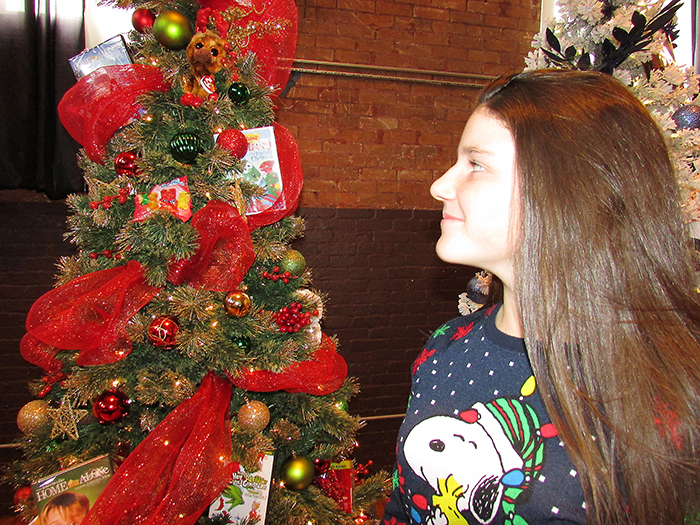 "We feel very fortunate to have so many community sponsors. This is our seventh year, and if we're good this year, we anticipate hitting the $500,000 dollar mark for money raised," he noted.
Besides volunteering, Ursuline College students were also responsible for putting on the play, A Charlie Brown Christmas, to run twice a day during the week to entertain the elementary school kids and the public. This year's co-directors Holly Mariconda and Allie Cavacas said they started in October to direct and choreograph 17 students from the school theatre group.
"This is our first time co-directing. We were involved before with choreography," Mariconda noted. "It's a really unique experience to be involved in this and there is no club like it at the Pines. It really gets you into the Christmas spirit."
"We loved it. It's my favourite event to be involved in and it's a smaller group so for an introvert like me, a smaller group is better. This is my favourite time of year," Cavacas, who played the role of Snoopy, agreed.
Comments
comments