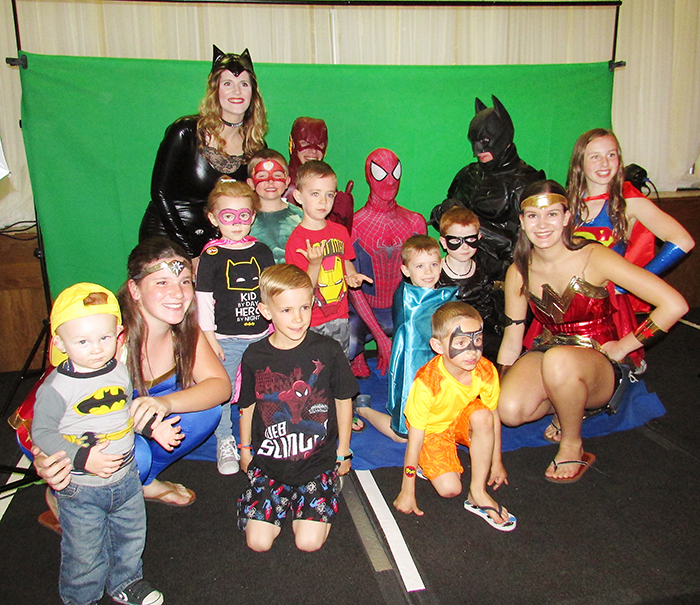 More than 100 people showed up Sunday morning for the VON's Superheroes Power Party at Club Lentinas.
The party was a fundraiser and funfest. The fun was for the kids who took part, while the fundraising was for the Kids Circle program.
Children and their parents enjoyed a pizza buffet, face painting, bouncy castle and photos with their favourite superheroes.
Alexis Baksi of the VON said about 80 children are currently in the Kids Circle program, which is for children aged four to 18 dealing with the loss of a loved one, a life-threatening illness, or a life-threatening illness to a loved one.
"Today is about fun and being care free and being kids," she said Sunday. "Unfortunately, many kids in our community have to face adult challenges. Our program teaches them positive coping skills and offers a safe and healthy environment in which to grieve."
The program is partly funded by the United Way of Chatham-Kent. It offers support through age-appropriate activities and education.
Baksi said anyone interested in donating could do so online at http://www.von.ca/en/site/chatham.
"It's something most don't think about until they need it," she said of the program.
Comments
comments