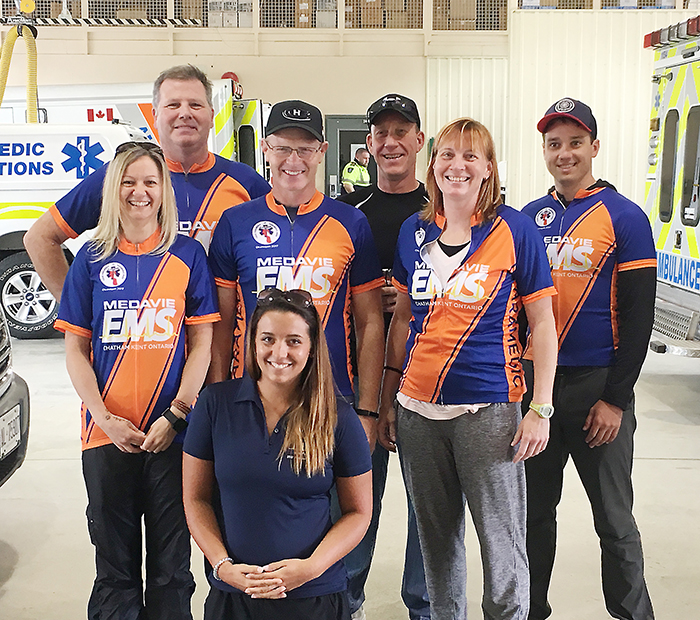 Seven Chatham-Kent Paramedics are headed to the Maritimes this weekend to participate in the Tour Paramedic Ride de l'est/East cycling event. They will cycle 300 km over three days through the three Maritime Provinces.
The event begins today in Halifax and will end in Moncton.
Paramedic Ride is a not-for-profit organization dedicated to strengthening the Paramedic community. They raise funds in support of the Canadian Paramedic Memorial Foundation.
The foundation is constructing a monument in Ottawa to commemorate those paramedics who have lost their lives in the line of duty. It will be a place where family, friends and colleagues can remember their loved ones and honour the dedication and sacrifice of all Canadian paramedics who have lost their lives.
This particular event holds a significant importance, as the Chatham-Kent Paramedic cyclists will honour the 10th anniversary of the line of duty death of their fallen colleague, Paul Patterson, who passed away on Feb. 25, 2007, while responding to a motor vehicle collision.