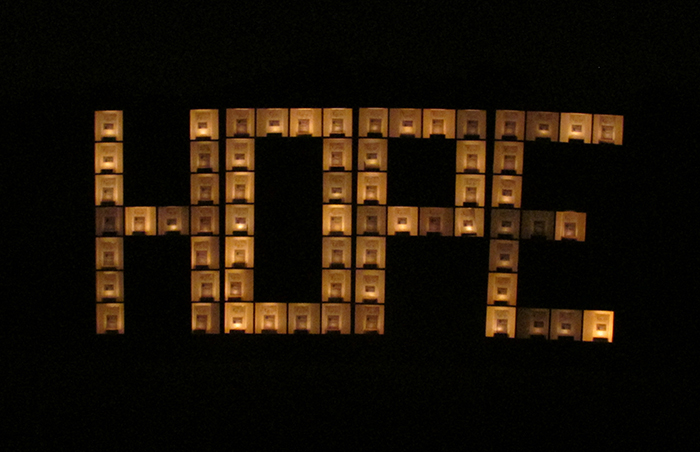 Relay For Life Chatham-Kent, celebrating 15 years in 2017, is set to take place at the Chatham-Kent Athletic Complex (CKSS) in Chatham on June 9, from 6 p.m. to midnight.
And on Monday at 6 p.m. the Canadian Cancer Society (CCS) – Chatham-Kent is hosting a meeting at Aristo's Banquet Hall (behind Smitty's Restaurant) for Relay For Life team captains, participants, survivors, volunteers and sponsors.
Organizers are encouraging people interested in taking part in the Relay this year to come get registered for the 2017 event and find out more about being a participant, survivor, or volunteer.
Banking will be available at the meeting for teams; and luminaries, in memory of or in honour of a loved one, are available at the Canadian Cancer Society Office, 746 Richmond St., for purchase or at the meeting.
Registration for Relay is $15 per person and each participant commits to raising $150. Survivor guests are also welcome to walk the Survivor lap at the start of the event.
There are three ways you can register: You can get registered in person at the May 15 meeting; at the office at 746 Richmond St. – Monday to Friday 9 a.m.-5 p.m.; or online at www.relayforlife.ca/chathamkent.
CCS fundraising assistant Darcy Derbecker said Relay For Life is for everyone.
"You can participate at any age and any fitness level. Participants can join the event as individuals, or as part of a team. Teams can be a team of one or 100," Derbecker said.
"Each dollar raised, each lap completed, each baton passed, will bring us one step closer to creating a world where no one fears cancer. By participating in Relay For Life, you are helping to fund Canada's most promising cancer research to save more lives. You are helping us to stop cancer before it starts as we promote healthy lifestyles and advocate for policies that protect our health and support people who have cancer and their caregivers.
"Your funds will help the Canadian Cancer Society ensure that no one has to face cancer alone as you help fund our Cancer Information Services, Peer Support and Wheels of Hope Transportation Programs."
Join the Relay For Life Chatham Kent Facebook event page to keep up to date on "What's Happening" at https://www.facebook.com/events/374373026243848.
It can be found under events at the Canadian Cancer Society (Chatham) page