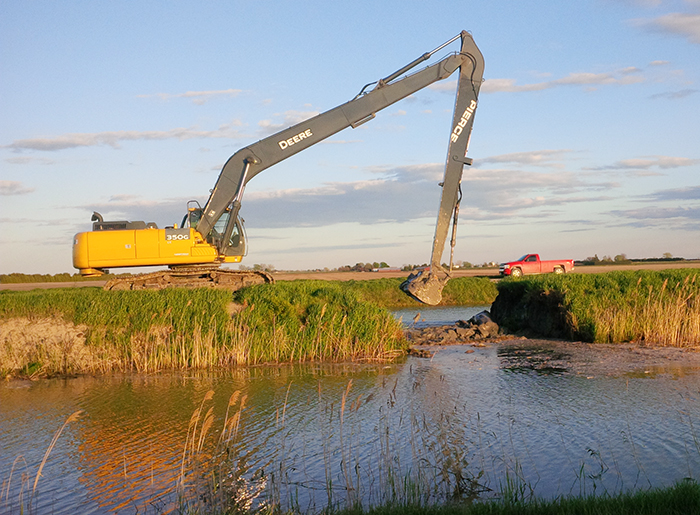 A dike breach between Pain Court and Grand Point has resulted in the closure of a section of road, according to municipal officials.
Heron Line from Big Pointe Road to Jacob Road remains closed following the failure of an eight metre section of dike Sunday afternoon.
Tim Dick, Chatham-Kent director of drainage, asset and waste management said the municipality sent a contractor to the site and a temporary dam was in place by dusk.
Dick said the dike separated two different municipal drainage systems and the water from one flowed into the other. As a result, no farmland was flooded.
Additional material is being applied to the section of the dike today to complete the repair.
The cause of the breach wasn't immediately apparent.