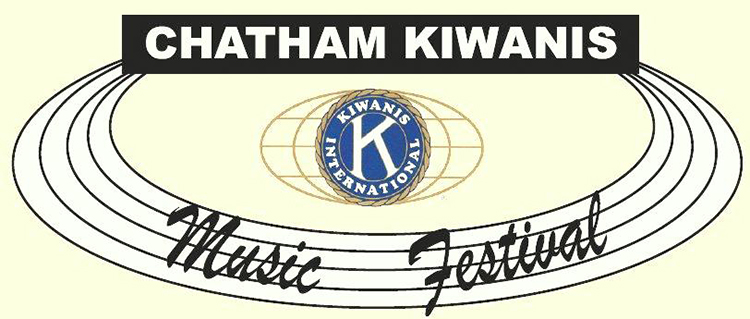 The 72nd Chatham Kiwanis Music Festival is underway. It began March 27 and runs to April 5.
Music students from across Chatham-Kent, Windsor and Essex will be competing for awards and receiving recommendations from adjudicators on ways to improve their musical skills.
During the first week of the Festival, adjudicators will be Mark Daboll (Toronto) for Vocal, Abigail Freeman (Mississauga) for Junior Piano, and Elizabeth Craig (Toronto) for Senior Piano. During the second week Gregory Cross (Hamilton) will be the adjudicator for Music Theatre, Choirs, Speech Arts classes and Pierre Gagnon (Oakville) for Strings, Instrumentals, Bands and Orchestra.
Festival programs may be purchased in advance for $10 at Gospel Text Book Store, Frank's Music Centre, Tony's One Stop Music Shoppe and Musical Strings 'N' Things. A limited number of programs will also be available at the door of each Festival location.
The program admits the purchaser to all Music Festival events except the Grand Concert. Without the program, admission for each event is $2, or a pass for the Festival can be purchased for $5. There is no admission charge for children and students.
The Grand Concert will be held at the Kiwanis Theatre, Chatham Cultural Centre on April 25 at 7 p.m. Selected Festival participants will perform and awards and trophies will be presented throughout the evening. Admission is $5.
Comments
comments