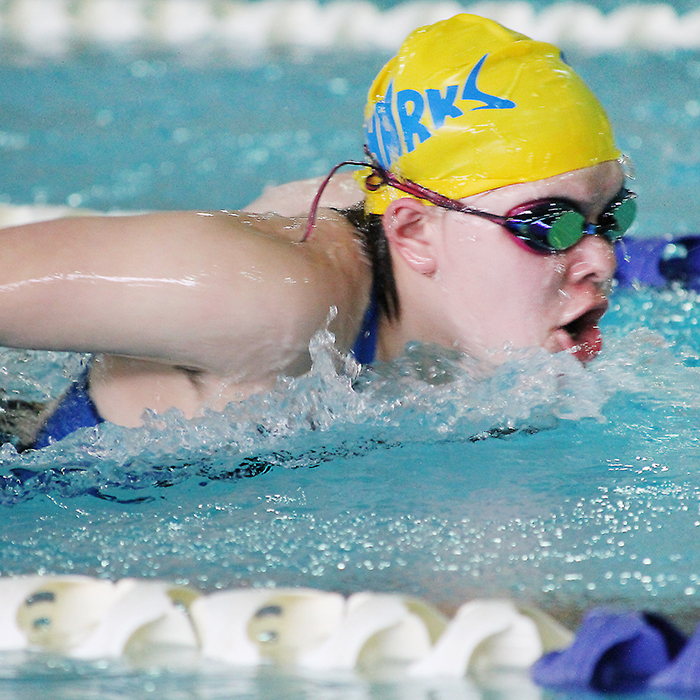 Sydney Modien of the Chatham Pool Sharks slices through the water in competition recently in Leamington.
The Sharks SEAL Team had another solid outing in Leamington.
The SEAL program brings new and developing swimmers together to compete on a local circuit with teams from Windsor, Blenheim, Sarnia, Leamington, and Aylmer.
Twenty-eight swimmers represented the Sharks and they brought back 17 top three results and 50 top eight results.