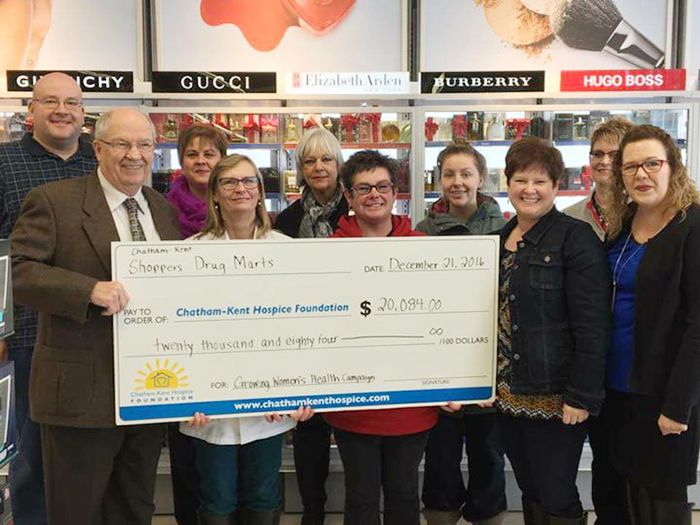 This past fall, Shoppers Drug Mart stores across Chatham-Kent once again held their Tree of Life – Growing Women's Health Campaign.
Through generous donations made by customers and staff, the campaign raised just over $20,000 to support ongoing operational needs of the Chatham-Kent Hospice.
"The support from Shoppers Drug Mart employees and customers is remarkable. This donation is proof that small change can add up to make a big difference. Donations such as this help us continue to provide compassionate end-of-life care to families from across Chatham-Kent," said John Lawrence – Chair, Chatham-Kent Hospice Foundation, said in a release.
Comments
comments