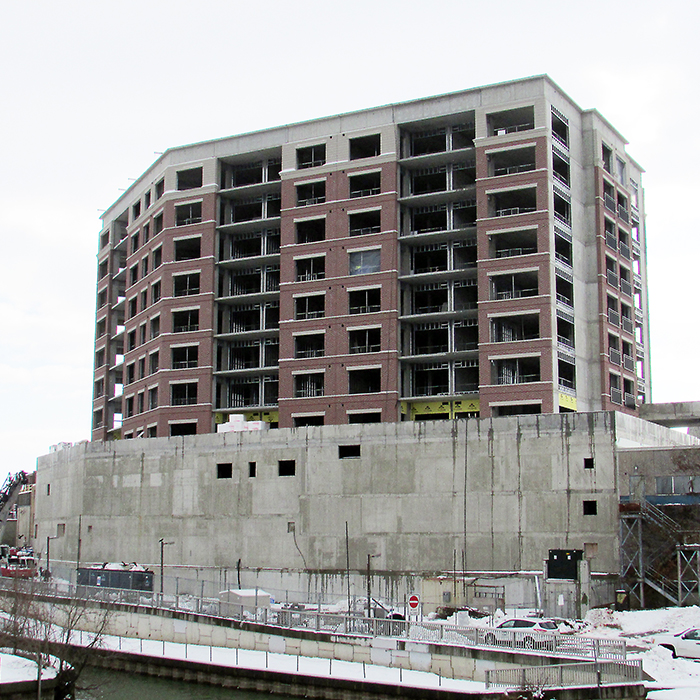 If the weather co-operates, Chatham residents may get the section of King Street back in front of the Boardwalk on the Thames condo project.
At a recent council meeting, Coun. Michael Bondy brought up the issue to ask if there was any update on when the sidewalk, part of the roadway and a public laneway at the rear of the project at the intersection of King and Fifth streets would be open again.
A portion of sidewalk along the north side of King Street between Fifth and Sixth Streets and a right turn lane on King Street have been closed for more than three years.
Coun. Brock McGregor, who sits on the Downtown Chatham BIA committee, said the Everlast Group project manager for the condo site was at a recent meeting and told those in attendance that if the weather co-operates, they can finish pouring cement and putting in insulation, allowing them to take down the barricades on the east side of King Street.
Bondy questioned when "warmer" weather might make that possible and said he hoped that didn't mean spring of 2017.
Comments
comments