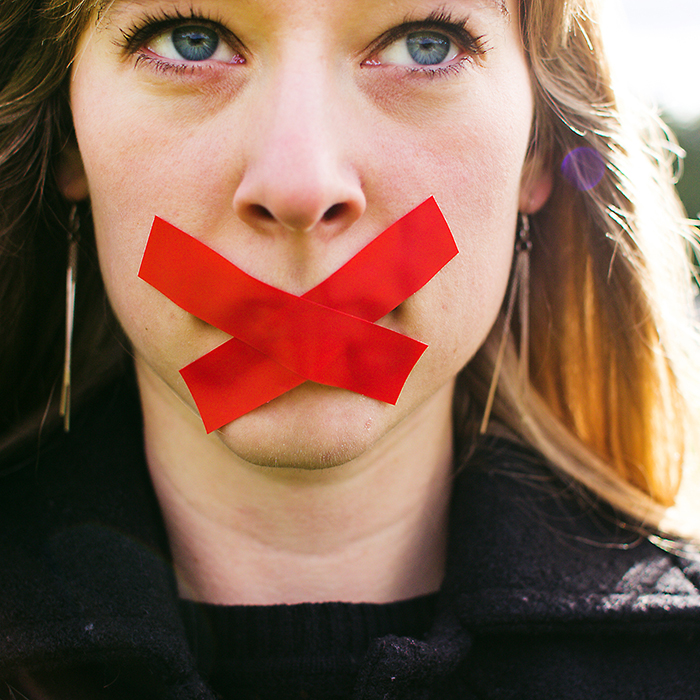 Editor's note: This is the second part of what is now a three-part series on human trafficking in Ontario.
"Human trafficking – the recruitment, transportation, transfer, harbouring or receipt of persons by improper means (such as force, abduction, fraud, coercion, deception, repeated provision of a controlled substance) for an illegal purpose, including sexual exploitation or forced labour." – Ontario Women's Directorate, June 30, 2016
The very definition of human trafficking is enough to make parents hug their teens just a little closer, but to know that the Ontario government acknowledges Ontario as a major centre for human trafficking in Canada – accounting for roughly 65 per cent of police-reported cases nationally – is a huge wake-up call.
On June 30, the Ontario Women's Directorate (OWD) announced a strategy to end human trafficking, with a promise to invest $72 million for increasing awareness, co-ordination, investigation, prosecution and supports for victims.
"Human trafficking is a complex and often hidden crime that results in serious and long-term trauma for survivors. Human traffickers prey on the most vulnerable in our society and use different tactics to control, abuse, exploit and profit from victims," the announcement read.
According to a spokesman for OWD, Deborah Lamb, Senior Communications Advisor, the strategy is a four-year plan.
"Drawing on feedback from stakeholders, expert analysis, research, successful initiatives from across the province and from other Canadian jurisdictions, the strategy rests on four pillars of action: provincial co-ordination and leadership, prevention and community supports, enhanced justice sector initiatives and Indigenous-led approaches to support new and existing culturally relevant services," Lamb said. "Work is getting underway on all the pillars and I look forward to sharing next steps … in the coming months."
For Laurie Scott, MPP for Haliburton-Kawartha Lakes-Brock and Ontario PC Critic for Women's Issues, what the Ontario government has promised since February is not enough. Scott introduced a private members' bill, Saving the Girl Next Door Act, 2016 to allow the courts to issue a protective order for victims over the age of 15 to protect against a trafficker for a minimum of three years, allow survivors to sue a trafficker as a form of restitution, and expand the provincial sex offender registry to include human trafficking as a sex offence.
Canada, as a whole, and Ontario in particular given the prevalence of the crime here, have been called out by the United Nations, several anti-human trafficking non-profit groups such as Voice Found, and the U.S. State Department for not doing enough to combat the crime and provide support for victims.
"In its 2016 annual report on Trafficking in Persons, the U.S. State Department singled out Ontario for its lack of child protection legislation for youth over the age of 15," Scott said in a statement. "Changes to the law are urgently needed in Ontario to protect our youth because as one survivor told me, 'No 16-year-old consents to being a prostitute.'"
Manitoba and Alberta have raised child protection laws to 18, and Scott said Ontario needs to follow suit.
What Scott said also needs to be a priority is a co-ordinated approach province wide to combat trafficking that includes all levels of law enforcement and a dedicated team of crown attorneys and judges, similar to the guns and gangs task force and Internet child exploitation team.
"In the announcement of the $72 million, there are no timelines, no dates, no funding for police," Scott said in an interview with The Voice. "It is very watered down and very poor, and announcing it on a Friday of a long weekend is really a disservice to the whole issue."
She said a Freedom of Information request revealed that only $190,997 of $1.95 million committed in 2011 was actually directed to support community agencies fighting human trafficking.
Scott said in Durham Region alone, there are seven officers dedicated to human trafficking to investigate hotels and motels where victims are being mentally manipulated, starved, beaten or hooked on drugs to provide sexual services for pimps. With only a 7% conviction rate currently, and sometimes a three-year wait for court cases, she said victims need more support, from the time they are rescued, through the court process to building a new life.
"The bill is just one of many steps that need to be taken," Scott said. "It's been passed, but they have done nothing with it. The government could take immediate action, but have chosen not to.
"There are a ton of models out there (for victims of human trafficking), we don't need to re-invent the wheel. The victims need wrap-around support services; they can't wait three years for a court date. There is a patch-work of services out there and they need to be co-ordinated."
An example of the business community working to help combat human trafficking, Scott said, is the Greater Toronto Hotels Association which has training for staff to look for signs of possible victims, and the training for municipal clerks that issue licences to exotic dancers. Some municipalities even have programs for taxi services to report possible trafficking.
"The front-line workers – the nurses, the teachers, the hotel managers and staff – they need to be trained and there are programs out there already," Scott added.
OPP Regional Abuse Issues Co-ordinator for West Region, Det. Sgt. Kimberly Miller, said community support is an important element in helping victims.
"The police can't do everything; we need community support and we need to have the supports in place for the victims to get the treatments they might need," Miller said.
Victims may need medical treatment, may suffer from post-traumatic shock, have addiction issues, children to care for and may need the basic necessities of life like food, clothing and shelter. Victims are often isolated, beaten, have food withheld, are threatened with revealing photos to their family, have family members threatened or fear for their own life if they don't do exactly as they are told.
"It's important to get them help and supports right away because you have no idea what they have been through," said Miller, who operates out of the Chatham OPP detachment.
And while the crime has a victim and perpetrator, there is the third component to human trafficking – the "johns" or clients who are willing to pay for sex.
"The clients create the demand for the sexual service and the pimps are the ones who capitalize on the demand," Miller said. "And if there wasn't a demand, there would be no demand for fresh, new victims."
The clients don't fit any particular profile, she said, and can be from any walk of life willing to pay for sex.
Appealing to the clients to look at the girls they are paying for as human beings is one avenue of awareness that could help victims. If a client sees a girl or boy who shows signs of being beaten or coerced, an anonymous call to Crime Stoppers could help save a victim, Miller explained.
Awareness and education at all levels – talking about it in our schools, around the dinner table at home – can help to stop our kids from becoming victims.
"The more people understand about it, the more sensitive they will be to it," Miller said. "Our area may not be destination, but it is a source. That's why our girls need to be educated and aware."
Anyone who needs help or may know of a victim who needs help can call the OPP at 1-888-310-1122, the Chatham-Kent Police Service at 519-436-6600 or Crime Stoppers at 1-800-222-8477.