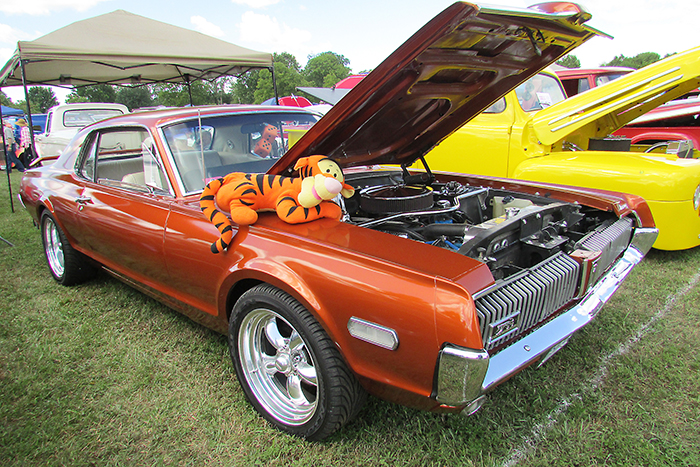 Hundreds of hot rods, classic cars, and vintage pickup trucks drew thousands of people to the 25th annual Bothwell car show on the weekend.
Here, Tigger checks out what's under the hood of Rick Lonsberry's 1968 Mercury XR7 Cougar, right beside a 1948 Mercury M47 pickup truck.
Visitors' vehicles lined the sides of the streets all around the show on Saturday. They were treated to the chance to view the vintage vehicles, sample a variety of food, enjoy music from local performers, and visit a large automotive flea market, plus children's play area.
This year's 50/50 winner walked away with a record $30,000. Tickets were sold on Saturday only, with one caveat: the winning ticket had to be on site when the draw was made at 4 p.m.
Comments
comments