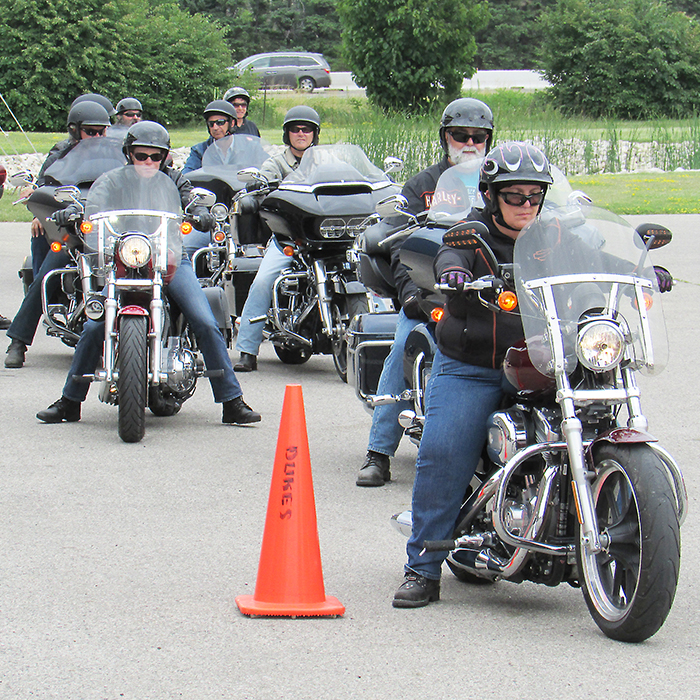 About 40 motorcycles headed out on an overcast morning Saturday to tour the municipality and play some poker.
The riders and passengers took part in Tom Mann's Celebration Ride, a motorcycle poker rally and fundraiser for the VON, raising $1,900 on the day.
Tom passed away suddenly in December. He was an avid motorcycle fan, and a big supporter of the VON, according to his father, Bob Mann.
"He and his organization did the last two VON events here," Bob said prior to the ride send off from Duke's Harley-Davidson. "This event is a celebration of Tom's life."
Tom was a TV producer, Bob added, and one of his shows was Biker TV.
The VON provides a diverse offering of programs, from home-care support to prenatal education to bereavement support. Bob said while the nursing work is funded, much of the other programs are not, and fundraising is needed to ensure they remain in place.