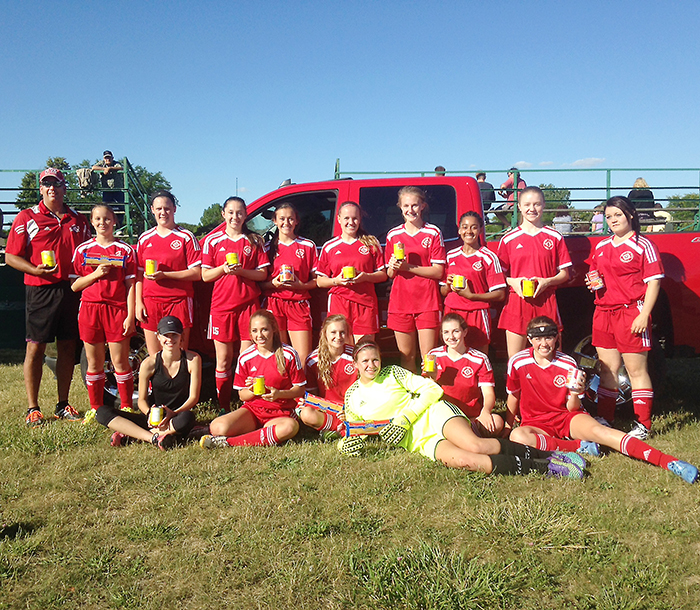 The Chatham Strikers U17 girls' soccer squad is not only trying to fill the opposition's net with balls, but also fill a pickup truck with canned goods.
The Strikers and Heuvelmans Chevrolet Buick GMC Cadillac have joined forces in this effort, with the non-perishable items slated to go to Outreach for Hunger.
Soccer mom Tracey Travis said the food drive came about after a team fundraiser led to an unfortunate mishap at the dealership. In the middle of a car wash at Heuvelmans recently, a sudden wind gust picked up a shade tent the team was using and launched it onto a nearby new vehicle.
Rather than seek payment from the soccer squad to cover the damage to the vehicle, Travis said dealer principal Scott Heuvelmans suggested the dealership and the team instead hold a food-raiser.
"A blessing has come out of it," Travis said.
Team members and their families are canvassing for non-perishables, while anyone in the community interested in helping out can stop by the dealership on Grand Avenue West to drop off canned goods as well.