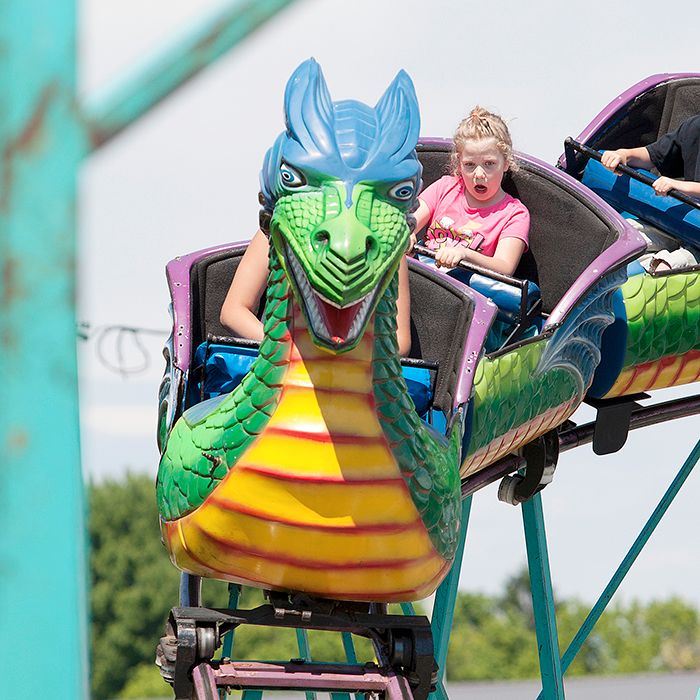 A Chatham tradition dating back to 1945 will return once again this week as the 71st edition of the Kinsmen Fair takes place Thursday through Sunday.
The Fair Opens at 4:00 p.m. on Thursday, June 9 and runs until Sunday, June 12.
For 11 years, Chatham Kinsmen have been keeping alive the tradition of the Jaycee Fair that started at the close of the Second World War.
The smells, sounds and excitement of the midway with its rides, cotton candy floss and candy apples will be there to remind you of the smells & sounds of a country fair.
The only spring fair in the area will once again feature Carter Shows famous rides including the latest model of the Polar Bear Express.
The model is called Super Himalaya and it can take up to 44 people each time.
Friday night, there will be Classic Champion Wrestling starting at 6:30 p.m. sponsored by Carter Shows with a number of top matches on the card including Todd "The Law" verses Derek Wylde and Caleb Stills versus Aiden Prince.
On Saturday evening, there is a Teenage Madness Special which only costs $15.00 to ride all evening from 8:00 p.m. till 11:00 p.m.
Saturday and Sunday there is a petting zoo with farm and exotic animals on display and pony rides for a small fee.
On Saturday there is a Karate Competition happening in Memorial Arena starting at 11:00 a.m. sponsored by Hooper's Martial Arts and the Chatham Kinsmen. To learn more, go to www.facebook.com/HoopersMA
Dez & Louis the Clown will be doing face painting or visit one of the other clowns to get a free balloon animal.
For more information visit the Kinsmen Fair website at www.chathamkinsmenfair.ca and for further information on Carter Shows & valuable coupons visit www.cartershows.ca. You can tweet @cartershows to win free rides! #KinsmenFairRides.
Advance discount bracelets are also available at Carter Shows until June 9 up to 11:59 p.m.