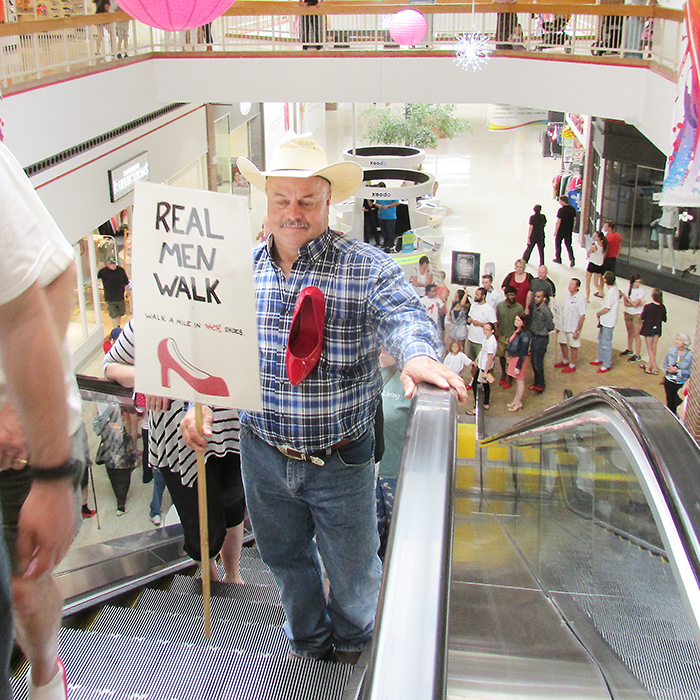 Mother Nature may not have been on their side, but officials of the Chatham Kent Women's Centre are labelling the seventh annual Walk a Mile in Her Shoes event a success.
For the second year in a row, the walk was held indoors at the Downtown Chatham Centre due to rain. Sixty-eight walkers participated in the event, which raises both funds and awareness of violence against women.
"I thought it was a fantastic day," said Centre board president Darlene Smith. "When all of the totals are in, we maybe have raised $25,000, an increase from last year."
Smith said support for the 32-bed facility is strong. "When you look back a few years, there were people who didn't think a shelter was needed," she said. "Now the community is aware of the importance of making sure women have a place of safety in times of crisis."
Walkers donned red high heels and circled the mall three times, surrounded by crowds of cheering onlookers.
The donations support a 24-hour emergency crisis line, the beds used above the regularly funded beds, as well as other programming.