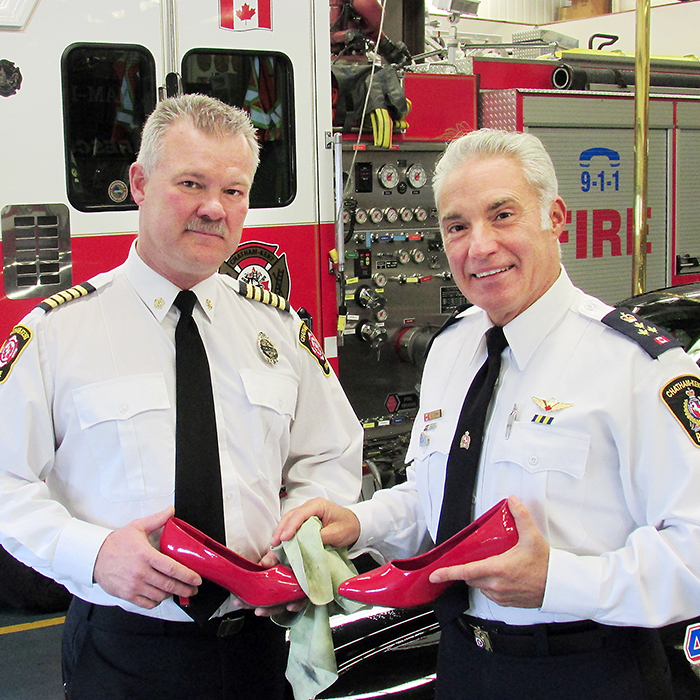 When Karen Hunter sets big goals, it's because there are big needs behind them.
Hunter, the executive director of the Chatham-Kent Women's Centre, has set a $50,000 goal for this year's Walk A Mile event.
"We want to double the amount we raised last year," she said. "Fundraising is so important to us because the need outpaces the amount of money we receive provincially."
The event, which has been held since 2009, features men walking in red heels to show support for the Women's Centre.
In the past, the event has attracted several hundred walkers but numbers have decreased recently.
"We just need to remind people that the need is still there," Hunter said.
The event will be held June 5 at 11:30 a.m. in King's Court at the Downtown Chatham Centre.
In addition to sponsoring walkers, those supporting the cause this year will be able to buy key chains that are being sold.
"We have key chains shaped like little shoes and we're selling them for only $5 so it's a real way to support what we do here," she said. "We hope to have them in stock by the end of April."
Last year, the centre provided help to more than 200 who stayed in the shelter, almost 500 in transitional housing and more than 600 in community services programs.