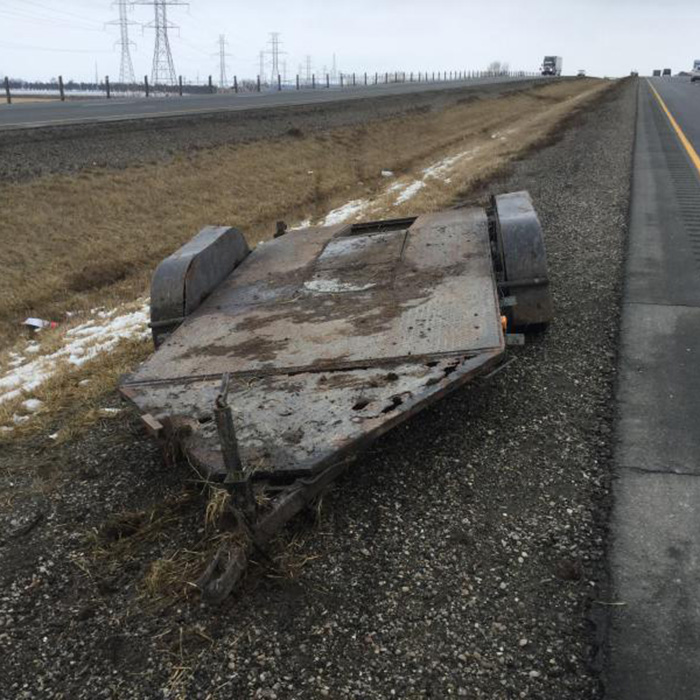 Quick action by a member of the Chatham-Kent OPP may have prevented a serious accident Saturday afternoon when he placed his cruiser in the path of a runaway flatbed trailer.
Police said just after noon, the officer was eastbound on Highway 401 near Communication Road when he observed the trailer become detached from a pickup truck traveling westbound.
The trailer entered into the median and just prior to it entering into the eastbound lanes, the officer took evasive action for the safety of the eastbound motorists, and positioned the police vehicle in the path of the trailer.  The trailer struck the front of the police vehicle.
The officer involved was Acting Sgt. Chris Hogg who declined to speak to the media, however, OPP spokesman constable Jeanine Belanger said Hogg's action "goes right to the heart of what we do. "We're there to serve and protect. This could have averted potentially serious events."
 There were no injuries.  The police vehicle sustained moderate damage.
The Ministry of Transportation attended the scene and has assumed the investigation.  Charges are pending.
Comments
comments