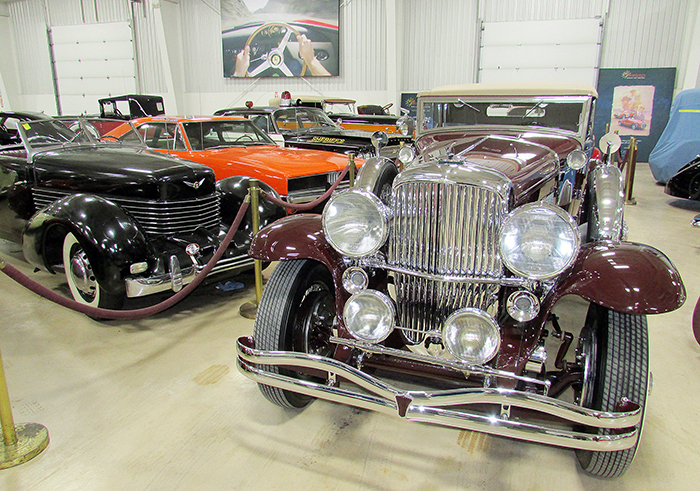 The decision to close the RM Classic Car Exhibit to the general public doesn't mean the company or the municipality are parting ways on the importance of auto tourism to the community.
That according to Bob Crawford, Chatham-Kent's general manager of community development.
RM announced Wednesday it is closing the exhibit as a result of the municipality's decision to shutter its tourism booth at the location.
Chatham Mazda from Chatham Voice on Vimeo.
Municipal staff were responsible for greeting people going through the exhibit and collecting admission fees where applicable.
That closure took place in January as part of an overhaul of tourism spending as set out in the Tourism Destination Management Plan approved by C-K council last September.
The $50,000 plan was developed during the past year by Brain Trust Marketing in concert with council's Tourism Stakeholders Advisory Committee.
Council was updated on the closure at its Dec. 14 meeting.
In its Wednesday release, RM was critical of the action and the method behind it.
"We find it odd that neither Brain Trust Marketing and Communications, nor any of the municipality's tourism staff, had any communication with the RM management team on this decision," it stated.
RM founder Rob Myers was unavailable for comment.
Contrary to that assertion, Crawford said various members of RM were advised of the move and consulted during the process.
"I personally spoke with RM officials and I know some were aware of our plans," he said. "There has apparently been miscommunication but any suggestion that this action was done in any autocratic way or in isolation is simply incorrect.
"I'm not upset at Rob and I understand he's not happy with the decision. I understand his motivation."
During 2015, municipal figures show 2,300 people visited the exhibit and $14,000 was realized through tour fees. Staffing the tourist booth cost $15,000.
"We had to realize that the tourist booth wasn't working," Crawford said.
Audrey Ansell, Chatham-Kent's acting manager of resident attraction and retention, said the tourism booth had, in years past, been closed for extended periods.
"We kept it open a little more than usual, especially around the Detroit Auto Show and we used some on-line promotion, but the numbers didn't really pick up."
Amy Christie, director of public relations for RM/Sotheby's, said the company plans to continue with its summer Cars & Coffee events, which it started up in 2015, where RM showcases a variety of vintage vehicles outdoors on Saturday mornings.
As well, Christie confirmed RM and its staff will continue to support school education tours and events such as Retrofest, "as part of our continued efforts to promote Chatham-Kent as the 'Classic Car Capital' of Canada."
Crawford said signage removal is being done through the province where applicable, as well as the municipality.
"We have word that the highway signage will be taken down soon and we have been advised by municipal and local firms that our signs will be taken down as soon as ground conditions permit."
He said the municipality values RM's presence in the community.
"They are certainly a tremendous asset to Chatham-Kent and a real source of pride for all of us. I don't expect that to change."