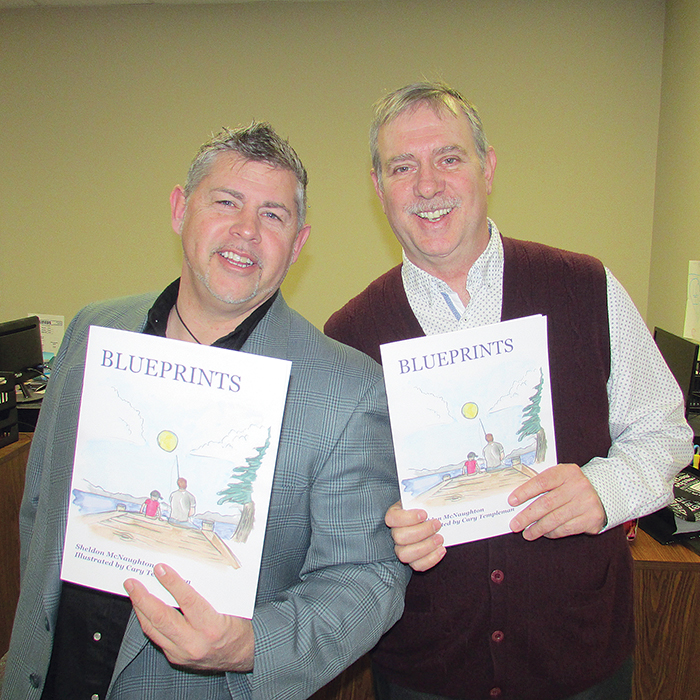 Local author Dan Simpson and illustrator Carey Templemen have teamed up on a new children's book titled, Blueprints, and debuted it at the Chatham-Kent Toy Show this weekend.
The book is geared to young children, according to Simpson, who writes under the pen name Sheldon McNaughton.
"I'm currently taking orders for the book, and it's written mainly for five year olds," Simpson said. "Carey is my illustrator and really did a good job with it."
Besides the Toy Show book signing event, Simpson will be at The Veranda in downtown Chatham on Feb. 13 from 1-3 p.m. and will be doing a reading at the Chatham-Kent Public Library Chatham branch on Feb. 20 from 2-3:30 p.m. Copies of the book can be ordered at these events.
Comments
comments