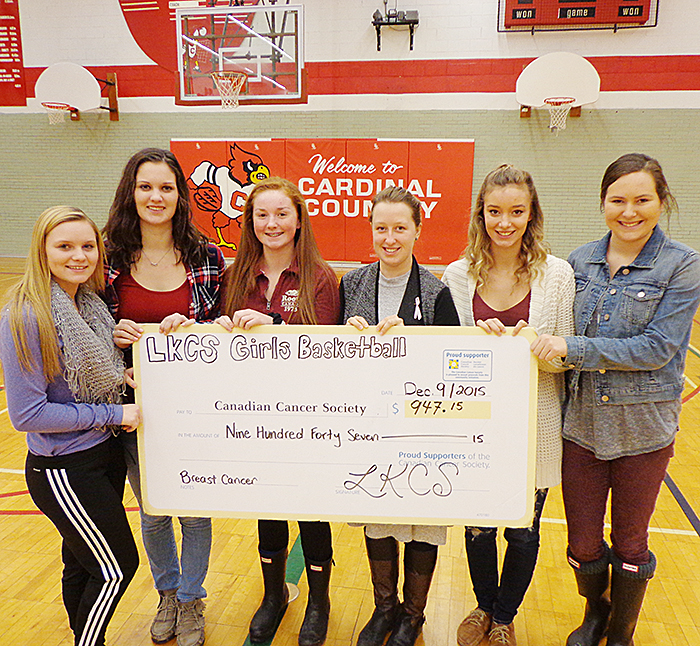 The Lambton Kent Composite School girls' basketball team raised an amazing $947.15 for the Canadian Cancer Society at their annual Alumni basketball game.
They invited all and any alumni female graduates to part take in the game against the current senior girls' team.
This event was a donation entry and raised the $947.15, which will help support leading edge breast cancer research.