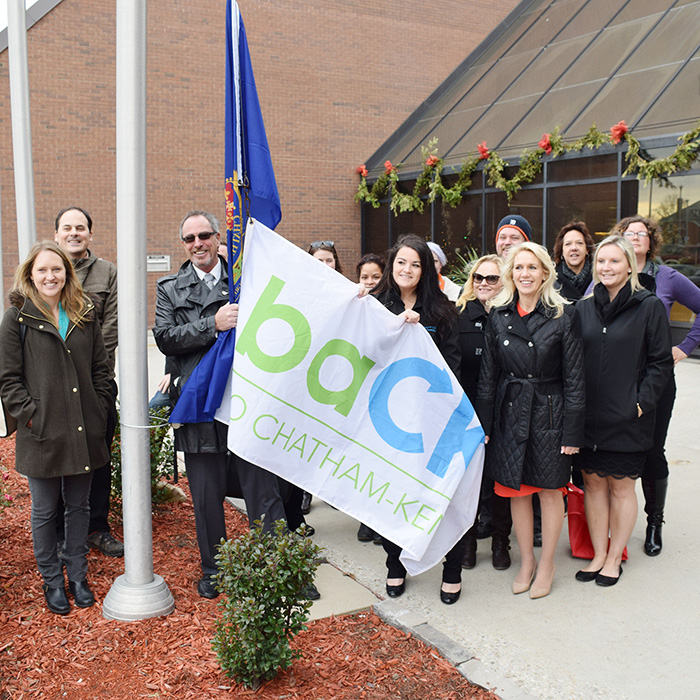 Mayor Randy Hope is pictured here with young people who have come baCK to Chatham-Kent, as well as community partners in support of the Municipality of Chatham-Kent's Resident Attraction and Retention division's baCK to Chatham-Kent initiative.
This morning, the baCK to Chatham-Kent flag was raised, officially kicking off a month-long celebration of young people who have made the decision to come baCK, and showcasing the opportunities available to them throughout the Chatham-Kent community.
For more information on events planned in support of the "baCK Home for the Holidays" celebration, and to learn more about successful, young professionals who have come baCK to Chatham-Kent, please visit the Newcomers Portal on the Chatham-Kent website www.chatham-kent.ca.
Comments
comments