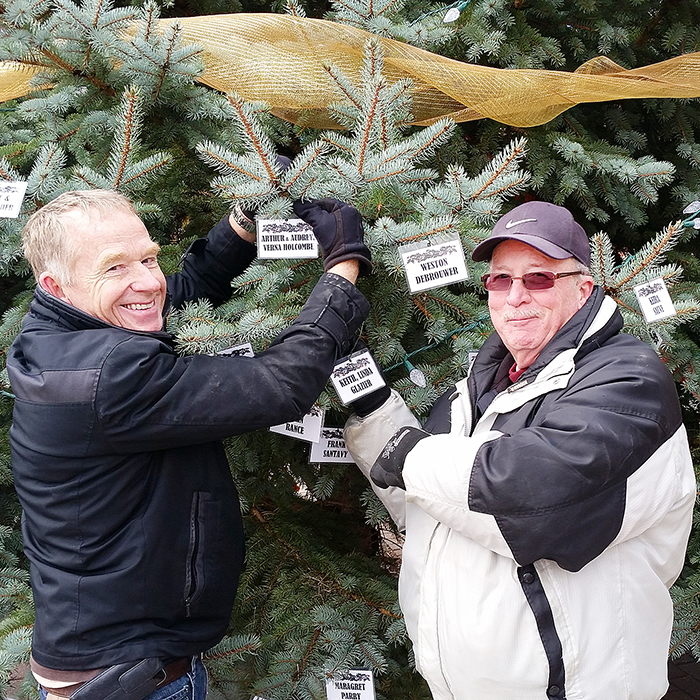 Marc Eskritt and Wayne Brookes put names of deceased loved ones on the huge Christmas tree in downtown Blenheim Thursday.
Eskritt, of Blenheim Community Funeral Home, said the firm has erected the tree since 2009.
Anyone who wishes to honour a lost loved one can do so simply by calling the funeral home.
This year, there will be more than 800 names on the tree.
Eskritt said Brent Payne donated this year's tree.
Comments
comments