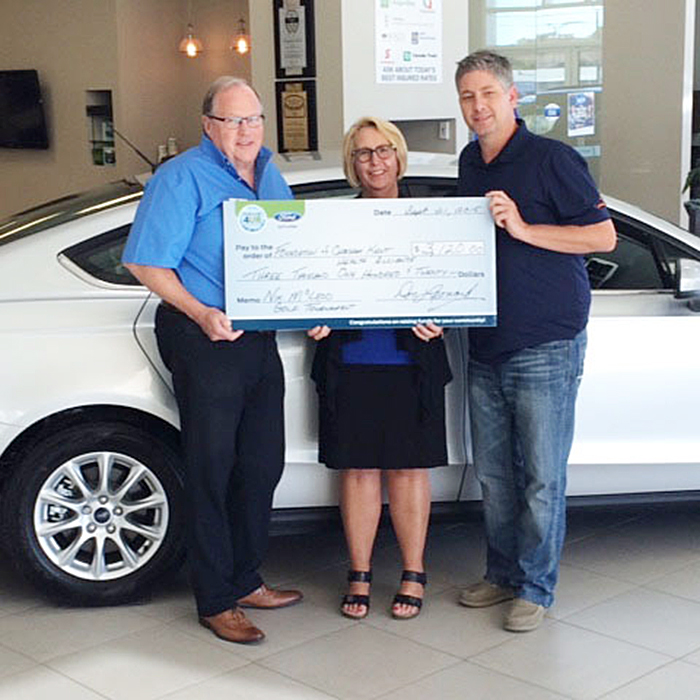 A Ford Drive4UR Community Event organized by Chris McLeod, of CKSY, and Don "Sparky" Leonard, General Manager, Victory Ford Lincoln Sales Ltd., recently raised $3,120 to support parking costs for Chatham-Kent Health Alliance's (CKHA) Oncology Patients.
In conjunction with the Annual Nik McLeod Moustache Memorial Golf Tournament, the Ford Drive4UR Community Event featured free test-drives of a Ford F150, a Ford Explorer, a Ford Edge, a Ford Escape, a Ford Fusion and/or a Ford Focus throughout the day.
For each test drive, Ford Canada made a donation of $20 to the Foundation of CKHA to support the Oncology Patient Parking Program that provides free parking to Oncology Patients receiving treatment at CKHA.