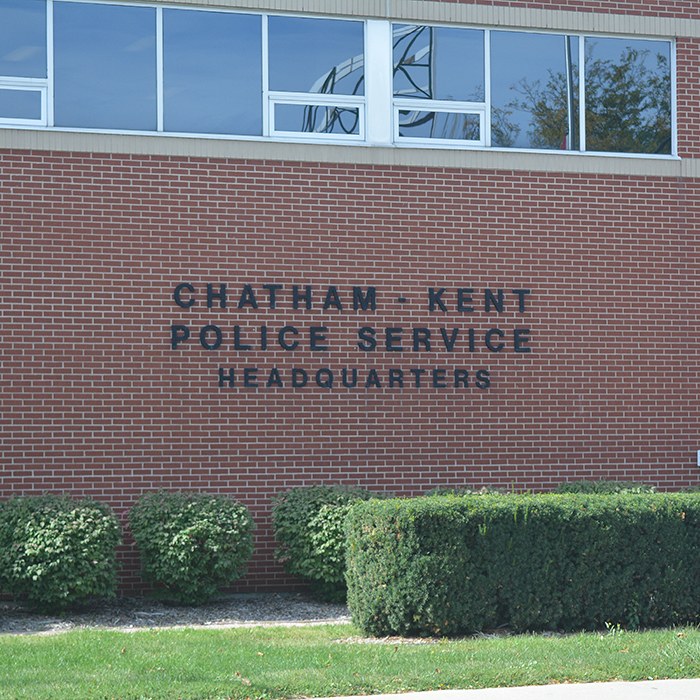 A 20-year-old Walpole Island man is in police custody this morning and is facing five charges after being picked up on Kendall Street in Chatham last night.
Shortly after 10 p.m. Chatham-Kent Police responded to a complaint of a suspicious person in the Park Ave. West areas. Officers located the man on Kendall Street and found he was in violation of two probation orders.
In September 2014, the man entered into a Probation Order with a condition not to possess or consume any unlawful drugs or substances. In August 2015, the man entered into a Probation Order with several conditions. One of those conditions stated that he was to obey a daily curfew of 10:00 p.m. to 6:00 a.m.
Upon being searched regarding the probation orders, the man was found to have a small red 30mg hydromorphone pill in a plastic bag in his mouth.
Through investigation, police learned that the man was also wanted in regards to a shoplifting complaint from earlier in the night at Bob's Food Basics on St. Clair Street in Chatham.
He has been charged with theft under $5000, possession of property obtained by a crime under $5000, drug possession and two counts of failing to comply. He has been held in custody pending a bail hearing.

L
Comments
comments