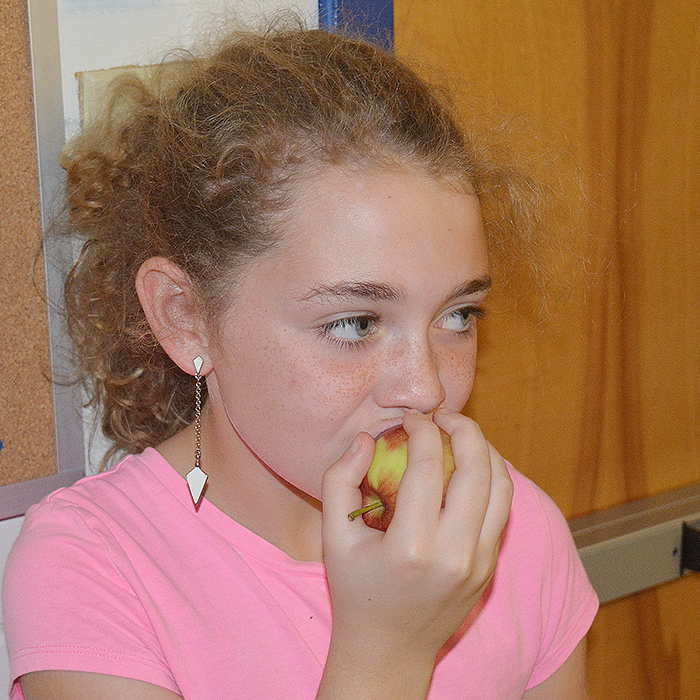 Grade 5 student Emma McKinlay of King George VI Public School takes a big bite of her apple Thursday.
McKinlay was among the thousands of students in Chatham-Kent munching on apples during the Great Big Crunch event.
The Chatham-Kent School Nutrition Program delivered 15,000 locally grown apples to 46 schools across the municipality for a delicious afternoon snack.