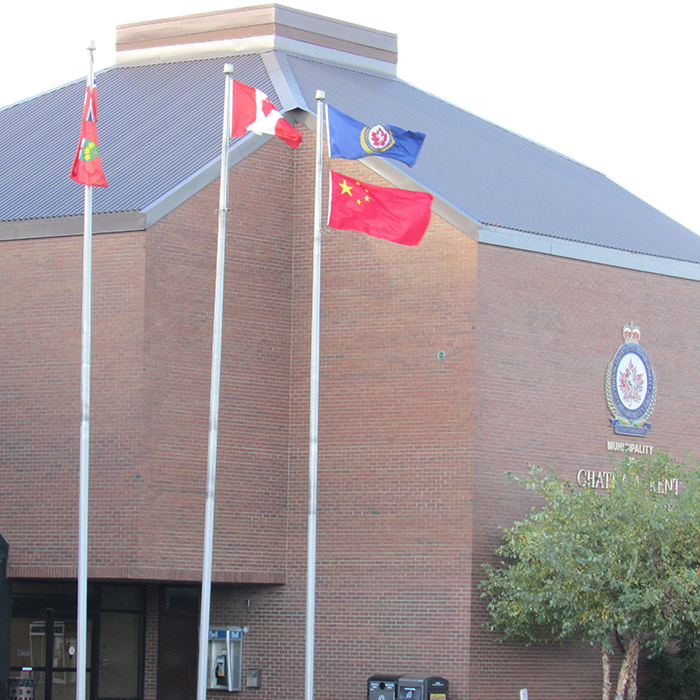 An memorandum of understanding has been signed which could see a number of Chinese and local students attending local elementary, secondary and post secondary schools in each other's countries as early as next fall.
The memorandum was signed during the weekend as a five-person Chinese delegation visited the city on an educational and trade mission.
Chatham-Kent Mayor Randy Hope brought together officials of St. Clair College and the Lambton Kent District School Board and Chinese Tethia group, located in Anhui, China who agreed to proceed with the next step, a memorandum of agreement.
Chatham Mazda from Chatham Voice on Vimeo.
"The parties involved are going to be working on the details and protocols so nothing has been finalized but the idea is to share knowledge and get a better understanding of each other's culture," he said. "It's an important first step."
Peter Bondy, St. Clair College's Director of International Education, said the college already has four campuses in China at which St. Clair curriculum is being delivered.
"We have 500 students in China and if we proceed with this step, it will be our fifth," he said.
St. Clair staff will be travelling to China next month
to visit the prospective campus, as Chinese officials did with St. Clair this week.
"We have to do our due diligence but given our history, we should be able to have a full academic partnership in place within a reasonable amount of time," he said. "We're confident they can meet provincial ministry (of education) standards."
Bondy said the school's intention is to have students begin their studies in China and eventually transfer to St. Clair Campuses in Windsor and Chatham.
"This is a bridge which will allow the students to become accustomed to our system and make the transition easier," he said. "Many of the students want to immigrate to Canada and when they do, the statistics nationally show that they tend to stay in the community in which they're educated."
He said there are about 50 international students at the school now and there is "great interest in more coming here," he said. "I have no problem selling Chatham as a destination. It has an excellent reputation."
Kirsten Ramsay, International Education Administrator
for the Lambton Kent District School Board, said the board is excited to welcome Chinese students.
"The world is becoming a smaller place and we believe this is the step toward a mutually beneficial partnership," she said. "It's exciting for our kids to learn, grow and play with people from other cultures."
She said the LKDSB has about 30 international students from 14 different countries.
"We believe the trend will be for secondary students to be the biggest segment but there will be elementary students as well."
She said board officials have taken trips to Asia to get a first-hand look at the education system.
"What we've found is that there is a strong belief in the value of education."
She said the Chinese contingent showed some interest in developing a Chinese secondary school, but believes that will be some time off, if it does happen.
She said students going back and forth from Chatham-Kent to China would be great ambassadors for both.
Hope said the visit also saw progress on a number of economic initiatives; however, nothing will proceed until after a settling in period after the federal election.
"Whatever happens, the new government will need time to get things in order," he said. "Some of what we're looking at requires federal support that couldn't happen during an election campaign."
Hope said despite the fact that no trade agreement could be signed during this trip, the visit was worthwhile.
"It demonstrates the ongoing dialogue we have with the Chinese and it gave us a chance to host them, have them tour the college and get a feel for Chatham-Kent," he said. "It's all part of getting to know each other better."
The mayor said he isn't concerned with some negative feedback from flying the Peoples Republic of China flag at the Civic Centre.
"There will be people who criticize any action," he said.
"It was a sign of welcome and respect and they appreciated it."