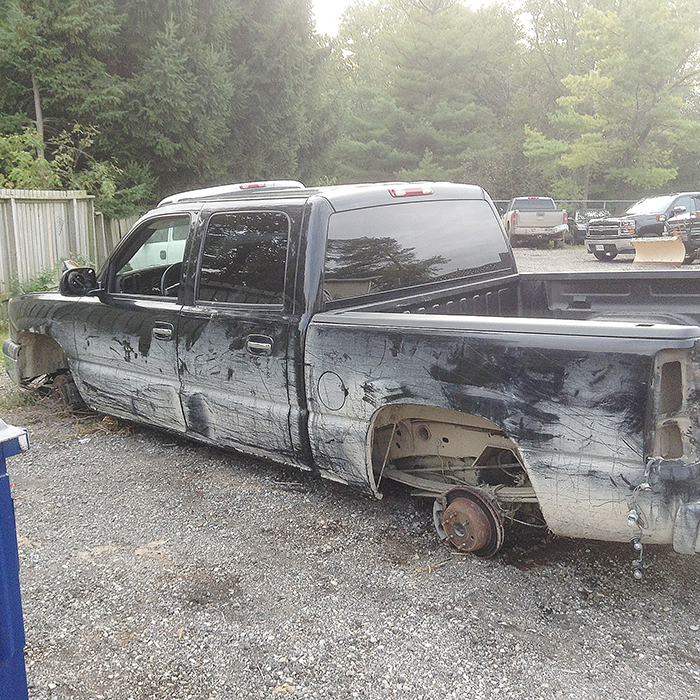 John Laprise remembers the night well. He was at home sleeping at about 1 a.m. September 26 when we was awakened by three loud bangs and then the distinctive sound of his customized 2004 Chevrolet quad cab starting.
"It wasn't five seconds before I jumped out of bed and got to the driveway. I saw my truck heading down the street and another one following it."
It's an all too common occurrence in Wallaceburg as 16 trucks have been reported stolen since August, three just this last weekend.
Chatham Mazda from Chatham Voice on Vimeo.
After calling 9-1-1 and having police respond Laprise was told the trucks had been seen heading toward Walpole Island.
"I drove out to Walpole a while later and saw six cruisers at the bottom of the bridge." he said. "I parked in the plaza and sat there for a few minutes listening to them chasing my truck."
Police found the second truck on the Island at 2:30 that morning but couldn't locate Laprise's vehicle until Monday of this week when it was recovered near London.
"I drove down to Lambeth at an impound lot to get my personal belongings but there was nothing left. Not even the dental floss."
Although the truck is a decade old, Laprise said it was his pride and joy.
"I've owned it for eight years and I've spent a lot of time and money on it. It doesn't have a spot of rust on it."
The truck has served the family well as it's taken his wife and children to their minor sports games over the years.
"I had DVD players put in the head rests to keep the kids occupied when we're driving, I had special rims and exhaust installed, painted it and even had it lowered and raised. It was my baby."
Laprise, like many others who've had their trucks stolen, believes its part of an organized operation.
"They know exactly what they're doing, even down to the models they want."
He said the thieves are punching out locks or breaking windows, popping the black ring ignition system that was used on certain vehicles from 1999 to 2007 and then using a screwdriver to start them.
From speaking to others who've been victimized, he said a pattern is emerging in which thieves steal a "plain" truck or other vehicle, use it to cruise the community until they see a more desirable one, steal that and abandon the first.
"They've found a lot of them near London, so many in fact that they gave me the wrong towing company and I had to call back and get the right information. There were other trucks from Wallaceburg at the lot."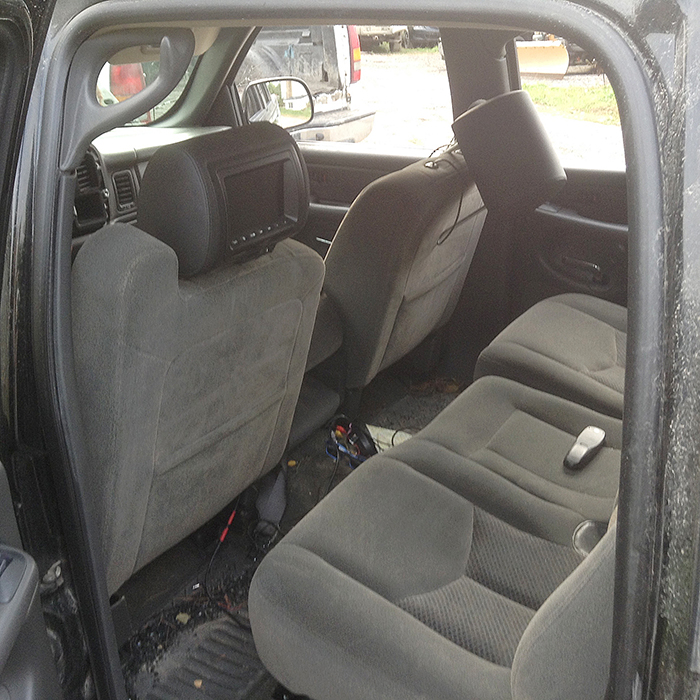 Laprise said he has no doubt thieves are scouting the community.
"They just don't show up in town and guess. They know what they want and they're good at taking it."
Dale Zimoch-Powers had his GMC truck stolen from his father's driveway on University Ave. October 5.
"I had the day off so it wasn't until about 11 that I noticed it was gone," he said. "My neighbour heard a noise early in the morning but I hunt so they just assumed it was me going out."
Zimoch-Powers said he used the truck for hunting.
"It had my hunting coats, my new waders and a shell bag with my calls in it," he said. "It was older and had a lot of miles on it so I didn't have liability. Unless they find it in some kind of decent shape, I'm out of luck."
Josh Lucier lives only a few doors away from Zimoch-Powers and noticed his 1998 Z71 long box missing Tuesday morning.
"Whoever took it is pretty ballsy," he said. "It was parked right in my driveway next to the house. I have a dual exhaust so I think I would have noticed if they had started it in the driveway. I think they rolled it into the street. I have my doubts it will be found in any shape to use."
All three men say truck owners are on alert.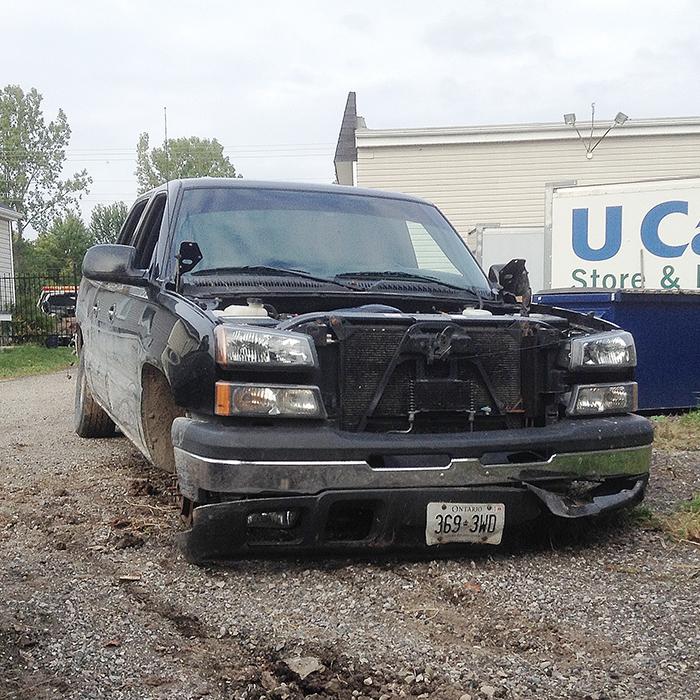 "It's almost like you have to be paranoid right now," Lucier said. "A lot of people would like to catch them (the thieves) in the act but you never know if they're armed."
Const. Renee Cowell, a public information officer with the Chatham-Kent Police Service said 11 of the 16 trucks stolen have been recovered and the investigation is ongoing.
"We are taking these thefts very seriously – our Crime Analyst is collating the data to see if there are any possible links – we're also sharing this information with neighbouring police services in the hopes of identifying a suspect(s)," she said.
She urged caution from truck owners and increased vigilance from the community.
"In some instances, the trucks have been left unlocked. We're reminding all owners to please lock your vehicles, even when parked in your own driveway or garage and please don't leave the keys under the driver's seat," she said.
"Also, there have been times when our officers are canvassing neighbours the next morning to find out that they heard a suspicious noise through the night.  We'd like to remind everyone to please call us whenever you see or hear anything suspicious.  The sooner we can respond, the greater the chance we have of gaining valuable information that may help us solve a crime.  Please don't think that you are bothering us – we would rather investigate a suspicious person or vehicle than take a report of stolen vehicle or break and enter."
Comments
comments