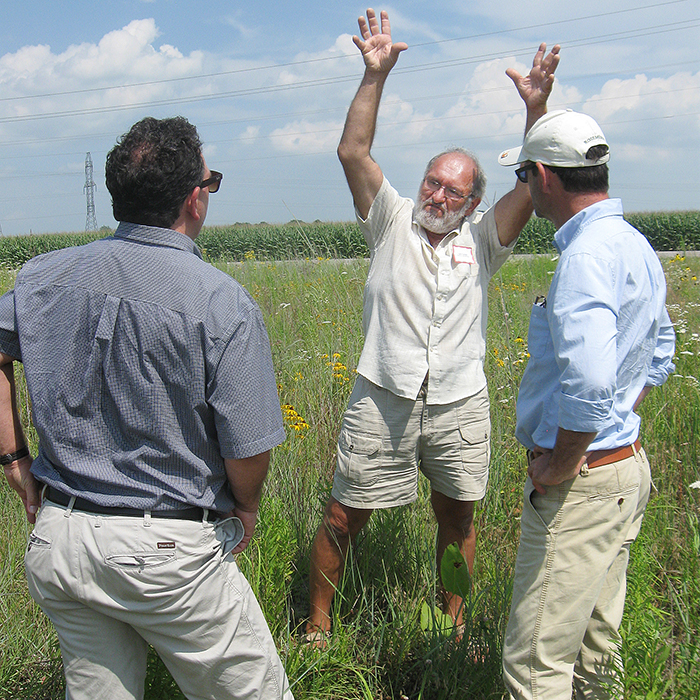 When it comes to the birds and the bees, Chatham-Kent is number one – with the bees at least.
Chatham-Kent has been named the most pollinator-friendly community in Canada by the international Communities in Bloom judges who were here for four days in July.
CiB co-ordinator Monica Robertson said the municipality earned the award, sponsored by Bees Matter, due to "its great number of pollinator-friendly gardens, tall grass prairie plantings, and extensive naturalized areas established throughout the municipality."
Chatham Mazda from Chatham Voice on Vimeo.
"It was such a pleasure to witness the true appreciation the judges had for what we've been able to accomplish throughout Chatham-Kent," said Robertson. "If everyone would take the time to see our quaint downtowns, awesome parks and landscapes, environmental initiatives, and heritage assets through the fresh eyes of an outsider CK's community pride would be through the roof."
International CiB judges Alain Cappelle and Richard Daigneault were impressed overall during their July visit to Chatham-Kent awarding the Municipality with a five bloom rating, the highest number of blooms possible for the 3rd year in a row.
As they made their way across the community, Cappelle from Belgium, who had judged CK in 2013, regularly remarked on the substantial improvements that have been made. Both gentlemen were particularly impressed "with the natural restoration of wetlands and tall grass prairie, and new projects for windbreaks, buffer strips and tree plantings."
They gave CK a special mention for Return The Landscape – Prairie Restoration Project.
Chatham-Kent's year round accomplishments are annually recorded in a CK CiB Community Profile Book. This document assists the judges with their evaluation of a community on items that they may not have had opportunity to see during their visit.
Robertson said a core of 35 individuals are closely associated with Communities in Bloom locally but several hundred are involved with greenage and gardening projects.
"I would imagine there are between four and five thousand hours of volunteer time donated by these people each year." she said.
Communities in Bloom is a Canadian non-profit organization committed to fostering civic pride, environmental responsibility and beautification through community involvement and the challenge of a national program, with focus on the enhancement of green spaces. The pride, sense of community and feeling of accomplishment generated through participation are visible in communities across Canada.