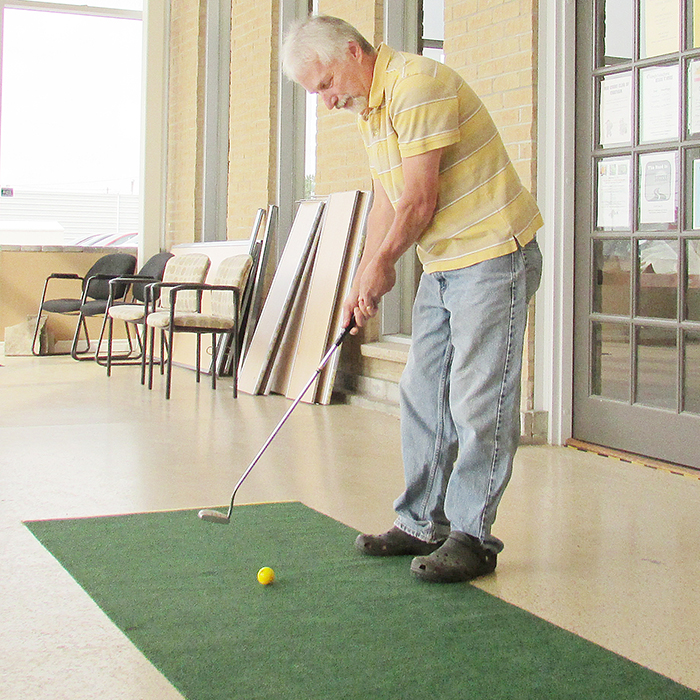 Scott Pelletier lines up a putt Saturday morning at Chatham Chrysler as he takes part in Chrysler's Putt 4 Dough event.
If he had hit the 60-foot putt, he'd have won $10,000. He missed it, but won a $100 gas card.
Pelletier, not a regular golfer, said he didn't hit a practice green prior to taking the putt on the weekend. In fact, he's only been on the links once this year, in a tournament at that.