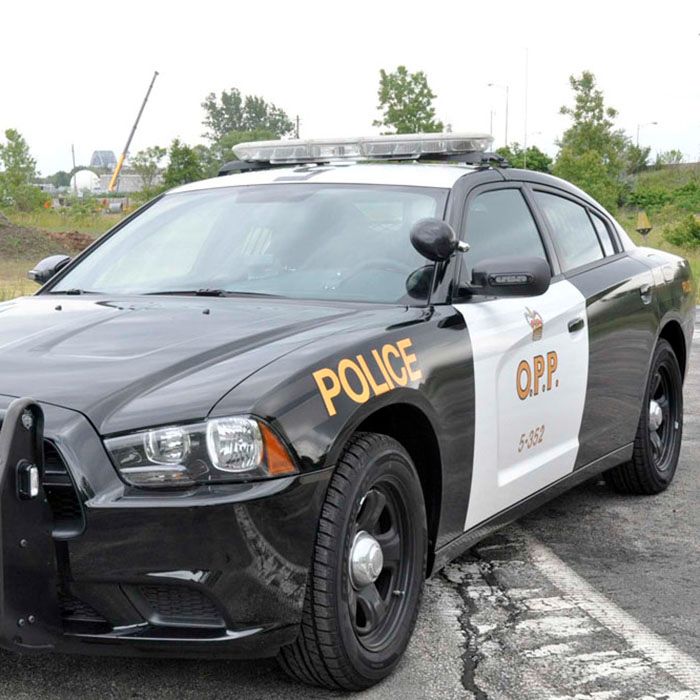 On September 22, 2015 at approximately 2:45 p.m. members of the Lambton Ontario Provincial Police (OPP) attended the intersection of Courtright Line and Mandaumin Road to investigate a three vehicle collision.
Investigation revealed that a transport truck and trailer being operated by a 65 year old male, had been travelling west bound on Courtright Line approaching Mandaumin Road. It was at this time a pick- up truck being operated by an 89 year old male, was south bound on Mandaumin Road approaching the controlled intersection at Courtright Line. As a result, the pick- up truck and the transport truck and trailer became involved in a collision. Due to the collision, the trailer portion of the tractor/trailer became detached and entered the east bound lanes of Courtright Line.
At the very moment of this collision, a motorcycle, being operated by a 19 year old male was travelling east bound on Courtright Line toward the initial collision sight. The motor cycle then became involved in a collision with the detached trailer.
The OPP, St. Clair Fire Department, Ambulance and the St. Clair Roads Department attended to assist.
The transports trailer was confirmed as being empty. There were no issues concerning the environment. The St. Clair Fire Department did extinguish a fire as a result of the collision. The transport truck driver received medical attention at the scene and was cleared. The driver of the pick- up truck was taken to Hospital by land ambulance. The operator of the motorcycle was transported to Hospital by air ambulance.
The OPP closed the intersection of Mandaumin Road at Courtright Line as the OPP Technical Traffic Collision Investigators (TTCI) gather evidence for a number of hours.
It has since re-opened.
The OPP will update the hospitalized driver(s) medical status once additional information becomes available and the affected families are notified. The OPP will have additional details of the collision once their investigation has completed.