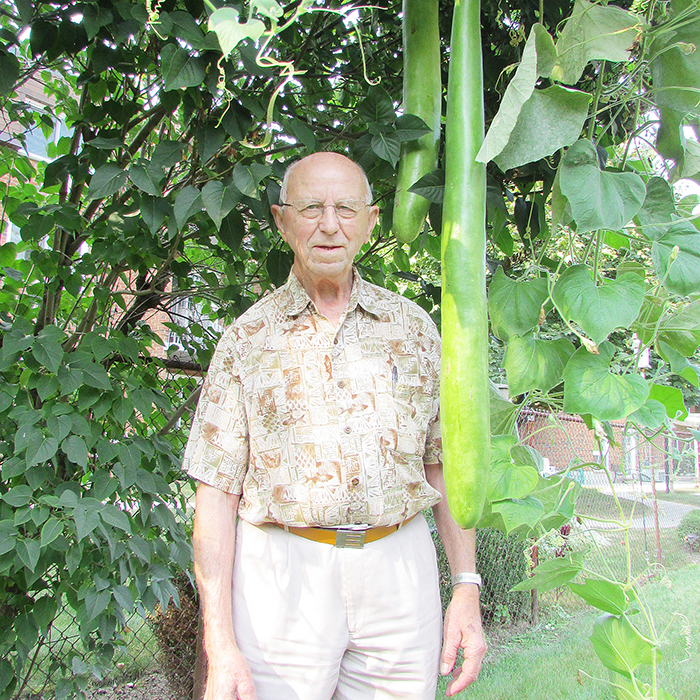 Jim Aukema of Chatham shows off the massive gourds that are actually growing out of a lilac bush outside his Elm Street apartment.
Aukema said he planted four gourd seeds back in the spring. Rabbits ate two of the plants, but the two others took off.
One vine climbed the fence and spread along the top, growing 30 feet away from its origin.
The other wove its way through the lilacs before sprouting about five large gourds, several of which are the size of baseball bats.