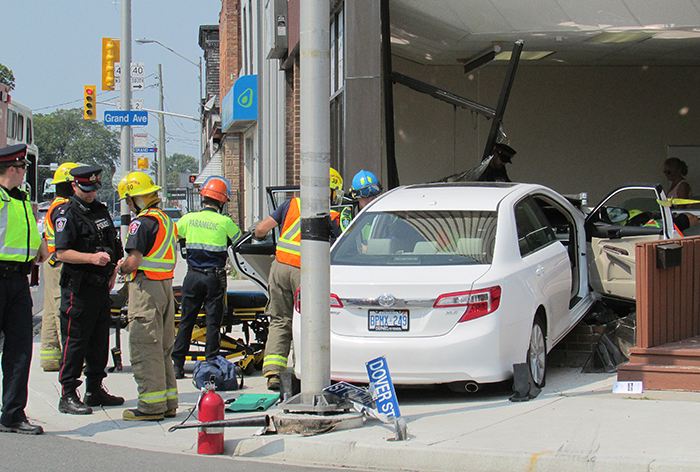 Paramedics took one man to hospital after a car crashed through a plate glass window at the corner of St. Clair and Dover streets in Chatham this afternoon.
Shortly after 2 p.m., a white Toyota Camry hopped the curb and bounced through the front of Initial Care, a first aid and CPR training centre.
The driver of the vehicle was taken by ambulance to hospital.
But the injury toll could have been much higher, as there was a CPR class underway inside the building at the time of the crash.
"There are three tables right at the front window, but our CPR class had just moved to the back of the building," Tom Marlatt, a class participant said. "We just heard a great big bang and saw the car come through and the glass fly."
Marlatt added there were about 10 people in the class.
He said the impact sent glass flying right to the back of the main room.
"If there had been people there, they'd have been hurt," Marlatt said.
No word from police yet on the cause of the accident.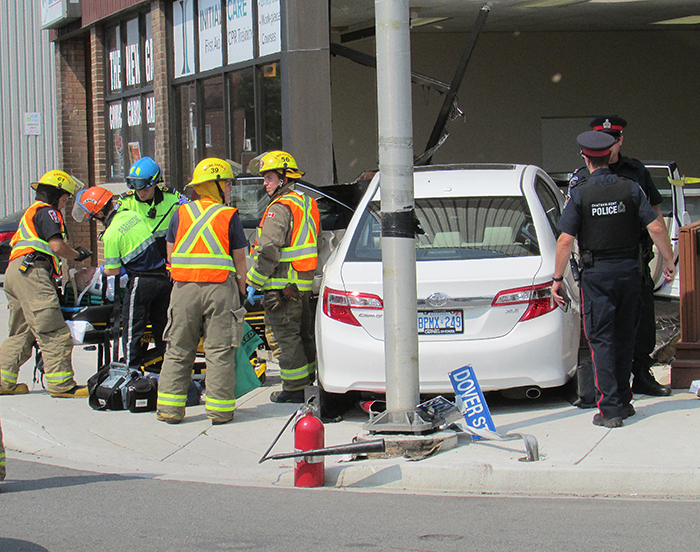 Comments
comments