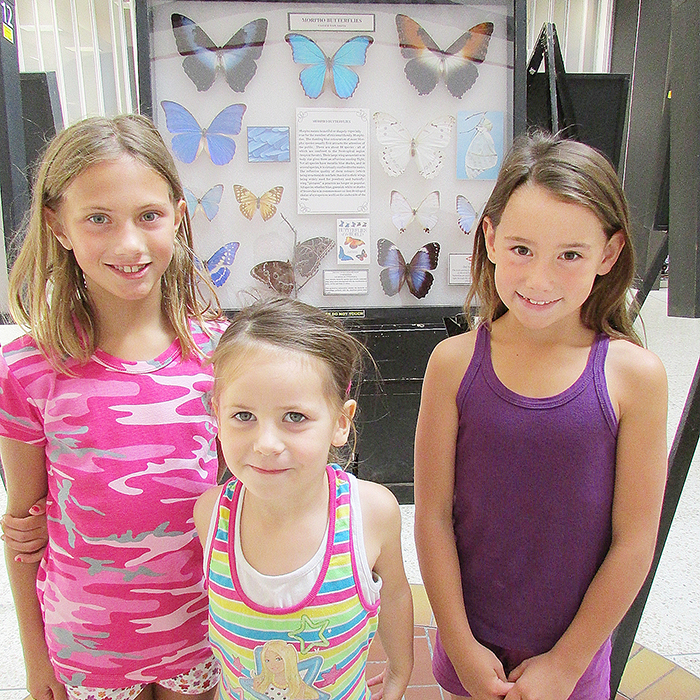 Area kids flocked to the Downtown Chatham Centre Aug. 20-22 to be amazed and kind of creeped out by the Orkin Canada exhibit, Incredible World of Bugs, created and collected by John Powers, one of Canada's leading etomologists.
Taking in the prettier bugs in the collection is, from left, Ariel Kent, 8, Jaiden Pidlisnyj, 3, and Azzy Vandendries, age 7.
The exhibit included unique and interesting creatures such as cicadas, katydids and enormous beetles along with the creepier insects such as spiders, scorpions and millipedes.
Comments
comments