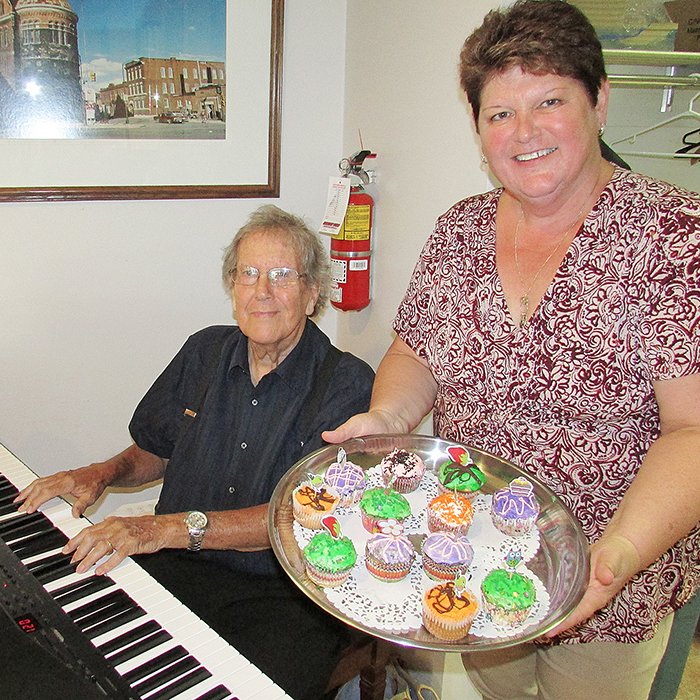 From humble beginnings to a vibrant and thriving centre for adults, the Active Lifestyle Centre in Chatham is celebrating 45 years this month.
According to Executive Director Linda Lucas, the Centre has a gala celebration planned for Aug. 30 at the ALC with a barbecue and dance, local dignitaries and the unveiling of the new Beanbag Baseball program, the lastest craze for seniors to stay fit and have fun.
"We wanted to have the Coffee and Cupcakes today as a free event to gear up for our big event Aug. 30 for our 45th Anniversary," Lucas said. "The barbecue dinner and dance to follow is sold out and we have a waiting list for tickets. We will also introduce a new program, Beanbag Baseball. There are some places where they have 18 teams signed up and have to play in a round robin style."
New employee Jan Reinhardus has joined the ALC team as Recreation and Special Events Co-ordinator and said they have just put the out the new schedule for the fall "and it is jam-packed."
The fall schedule will feature new classes from 4-7 p.m. for the younger, working seniors including woodworking for women and cooking classes.
To get a look at the new schedule, stop by the ALC on Merritt Ave. or check out the website at www.activelifestylecentre.org.