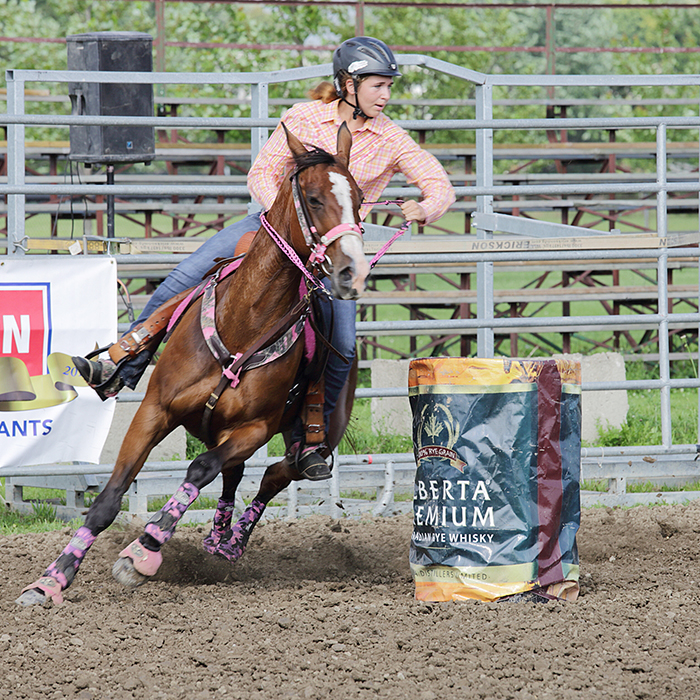 The all Canadian Dodge Rodeo Tour along with Chatham-Kent Crime Stoppers held the Ultimate Rodeo on July 17 in Paincourt.
The event consisted of junior and adult bull riding, ladies' pole bending, barrel racing – shown here – and bareback riding.
The rodeo is a fundraiser for the Crime Stoppers. Approximately 1,000 attended this year's event.